The Rilmac Northern Region oversees such projects as asbestos removal in Wigan and industrial insulation in Clitheroe. If you are looking for scaffolding in Hull or asbestos removal in Newcastle, steel staircase fabrication in Huddersfield or any other construction subcontracting in the North, get in touch.
Our Northern region is managed from our bases in Manchester and Huddersfield.  The move was driven by the continuing growth of the Asbestos Services division as it won more contracts in the West Yorkshire and Lancashire regions.  The offices in the Fieldhouse Industrial Estate, Rochdale and at the Heritage Exchange at Wellington Mills Huddersfield allows, not just Rilmac Asbestos Services, but the whole Rilmac Group to provide better customer service for customers in the area.  As we continue to expand our Insulation, Fabrication and Scaffolding services we will make use of suitable bases like Manchester and Huddersfield to provide options for clients old and new as we grow nationwide.
To get in touch with the Rilmac Northern please ring 0800 612 9002 or complete and send the form below.
CASE STUDIES FROM RILMAC NORTHERN
Environmental Clean at RAF Linton on Ouse
NEWS FROM RILMAC NORTHERN
Rilmac Respond to DIY SOS Call
Rilmac Expand In To Manchester
CONTACT THE TEAM AT RILMAC NORTHERN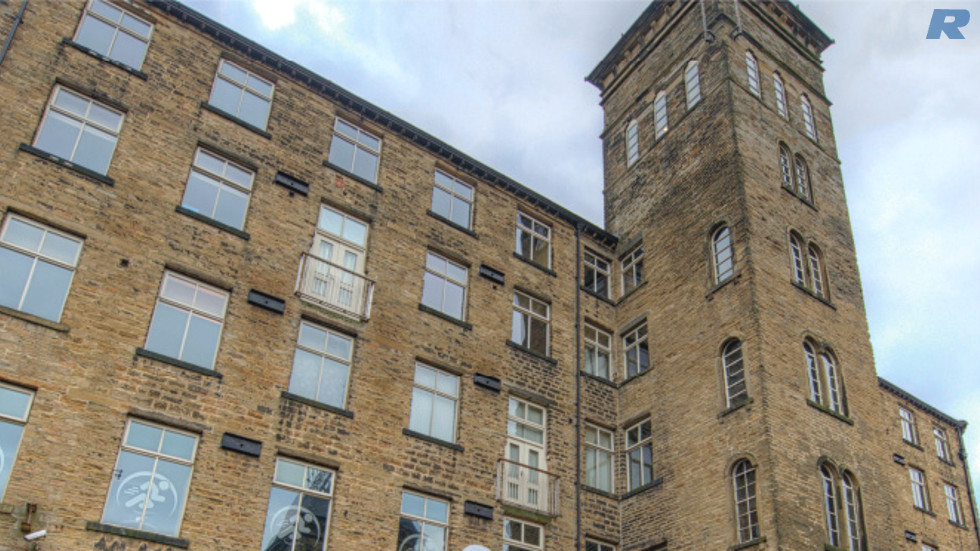 SUBSCRIBE TO OUR E-NEWSLETTER HERE
Contact Information
Rilmac Fabrication - Lincoln
Crofton Drive, Allenby Industrial Estate, Lincoln LN3 4NJ

Tel: 01522 576535
Fax: 01522 576582

Rilmac Scaffolding - Lincoln
Greetwell Road, Lincoln LN3 4NH

Tel: 01522 545680
Fax: 01522 516530

Rilmac Insulation - Lincoln
Crofton Drive, Allenby Road Industrial Estate, Lincoln, Lincolnshire LN3 4NJ

Tel: 01522 781436
Fax: 01522 510291

Rilmac Asbestos Services - Lincoln
Crofton Drive, Allenby Road Industrial Estate, Lincoln, Lincolnshire LN3 4NJ

Tel: 0800 612 9002
Fax: 01522 510291

London Branch
Unit 4, Ashton Gate, Ashton Road, Harold Hill, Romford, RM3 8UF


Northampton Branch
7 Edgemead Close, Round Spinney, Northampton, Northants, NN3 8RG


Huddersfield Branch
Heritage Exchange, Wellington Mills, Plover Road, Lindley, Huddersfield, HD3 3HR


Manchester Branch
Unit D21 Fieldhouse Industrial Estate, Fieldhouse Road, Rochdale, OL12 0AA


Rilmac Holdings Ltd
Crofton Drive, Allenby Road Industrial Estate, Lincoln, Lincolnshire LN3 4NJ

Tel: 01522 531711
Fax: 01522 510291

What Our Clients Say
""Rilmac undertook a complete scaffold erection and dismantle for our Project at Poplar Farm Primary School in Grantham. From pre-start to delivery, James and the team undertook the works with great pace and working within a safe and secure manner. A true credit and testament to the values that Rilmac ascertain. The team were extremely helpful and worked with all other trades to ensure that works were erected within the correct manner and accounting for all factors that were put onto the team.
I can only personally thank James and the Team for the great work that was undertaken at Poplar Farm and it would be an extreme pleasure to work with them again.""
Dejan Stojsavljevic - Section Manager
Wates Group Ltd