Client: Bellway Homes
Project: Spofforth Park
Location: Wetherby
Timescale: 4 1/2 years (quarter of the way through mid 2018)
Rilmac Scaffolding will be on site for the complete development of Spofforth Park, a development of 261 houses, 40 affordable homes and two apartment blocks in Wetherby. The project is currently around a quarter of the way through, with Rilmac providing their range of innovative and efficient scaffolding solutions.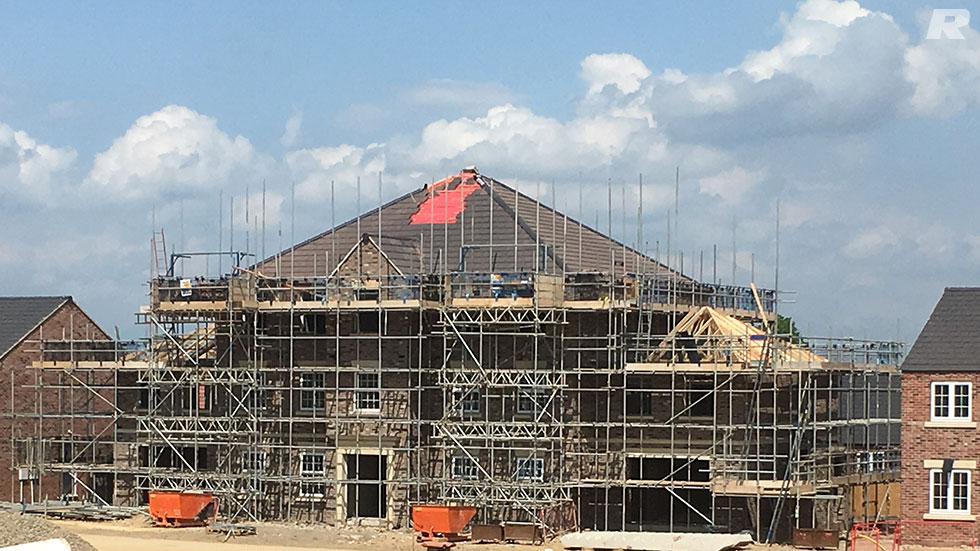 Contact Numbers
Rilmac Scaffolding - Lincoln
Greetwell Road, Lincoln, Lincolnshire LN3 4NH

Tel: 01522 545680
Fax: 01522 516530

Rilmac Scaffolding - London
Unit 4, Ashton Gate, Ashton Road, Harold Hill, Romford, RM3 8UF
Rilmac Scaffolding - Northampton
7 Edgemead Close, Round Spinney, Northampton, Northants, NN3 8RG

Tel: 01604 659 788

Rilmac Scaffolding - Huddersfield
Heritage Exchange, Wellington Mills, Plover Road, Lindley, Huddersfield, HD3 3HR
Rilmac Holdings LTD
Crofton Drive, Allenby Road Industrial Estate, Lincoln, Lincolnshire LN3 4NJ

Tel: 01522 531711
Fax: 01522 510291

What Our Clients Say
"Thanks very much for your involvement in helping us come to a satisfactory outcome.
Firstly meeting me on site at short notice and then coming to an arrangement to allow operatives to repair the pipe in a safe environment.
The feedback we got from the tenant and our operatives re your operatives work was first class."
Shaun Walton