Rilmac Scaffolding is an access scaffolding company for construction, infrastructure, industrial, construction, housing and refurbishment across the UK.
CONSTRUCTION SCAFFOLDING
We are proud of our work in the construction sector, from commercial to retail, from education to medical, including the prestigious DNRC (Defence & National Rehabilitation Centre) for wounded service personnel. With our in house design team we regularly work with blue chip contractors on projects across the UK.  Read more…
INDUSTRIAL SCAFFOLDING
Our long experience in the field of industrial scaffolding has seen us work on projects including power stations and steelworks. This has included providing access for regular maintenance, emergency access for repair during power outages, and full scale construction scaffolding for the development of new facilities.  Read more…
INFRASTRUCTURE SCAFFOLDING
Through our access scaffolding for infrastructure projects we have been able to ensure safe and appropriate work spaces on bridges spanning both rivers and roads across the UK. Working with major contractors we have also provided stair access, public walkways, and the diversion of key utilities.  Read more…
REFURBISHMENT SCAFFOLDING
Refurbishment can often present many different challenges. Road access can be restricted, existing structures may be unstable, and ongoing use of the site could be required. We are able to provide suitable solutions, such as high quality encapsulation or night working, to ensure a project runs smoothly.  Read more…
DISASTER RECOVERY AND INSURANCE SUPPORT
In dealing with damaged property, we are able to move from initial call, through design, to setting up on site within 48 hours.
We provide this service for prisons, the insurance industry, facilities managers, and more.  Read more…
HOUSING SCAFFOLDING
With large quantities of traditional scaffolding and modern Trad Deck, along with effective scaffolders we provide fast and affordable solutions for the housing development sector, working with major developers.  Read more…
TEMPORARY ROOFS
When clients require continued work in inclement weather we provide quick and effective temporary roofing solutions, which are water tight and cost effective.  Read more…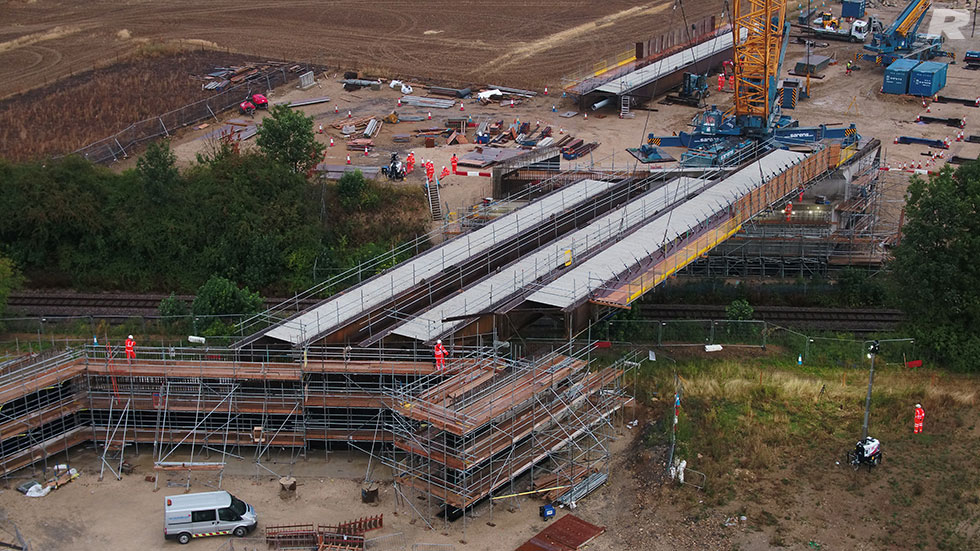 SUBSCRIBE TO OUR E-NEWSLETTER HERE
Contact Information
Rilmac Scaffolding - Lincoln
Greetwell Road, Lincoln, Lincolnshire LN3 4NH

Tel: 01522 545680
Fax: 01522 516530

Rilmac Scaffolding - London
Unit 4, Ashton Gate, Ashton Road, Harold Hill, Romford, RM3 8UF
Rilmac Scaffolding - Northampton
7 Edgemead Close, Round Spinney, Northampton, Northants, NN3 8RG

Tel: 01604 659 788

Rilmac Scaffolding - Huddersfield
Heritage Exchange, Wellington Mills, Plover Road, Lindley, Huddersfield, HD3 3HR
Rilmac Holdings Ltd
Crofton Drive, Allenby Road Industrial Estate, Lincoln, Lincolnshire LN3 4NJ

Tel: 01522 531711
Fax: 01522 510291

What Our Clients Say
""Thanks for the wonderful job you did at Harlow. I was very impressed with the service we received from the first contact when everything was explained until you left site""
Jason Parker
Belfor Ltd