When it comes to property refurbishment, Rilmac Scaffolding are always there to 'think outside the box'. Providing innovative solutions to the challenges faced along with the flexibility of the workforce, enables Rilmac to go the extra mile to meet customer needs.  Where access for refurbishment projects is required Rilmac have the solution. With experience in refurbishment scaffolding we are able to assist on large scale site. Our scaffolding for refurbishment service is of the highest quality and can be tailored to any need.
The refurbishment of existing properties requires a different approach than a new build project. Due to the location and proximity of surrounding buildings or the production within the building, Rilmac are frequently requested to think laterally to come up with solutions to the challenges posed.
Our flexible management team and scaffolders work with the client to overcome these obstacles. They call up their technical expertise and flexible working hours; days, nights and weekends, meaning that Rilmac will go the extra mile to meet customer needs.
Rilmac can provide high quality encapsulation meaning that the project area can be completely sealed off from the rest of the building delivering a safe area externally and an internal area that allows the project team to concentrate on the work in hand.
Rilmac's main objective is to ensure the contractors and the customer's workforce are completely safe until the project is completed.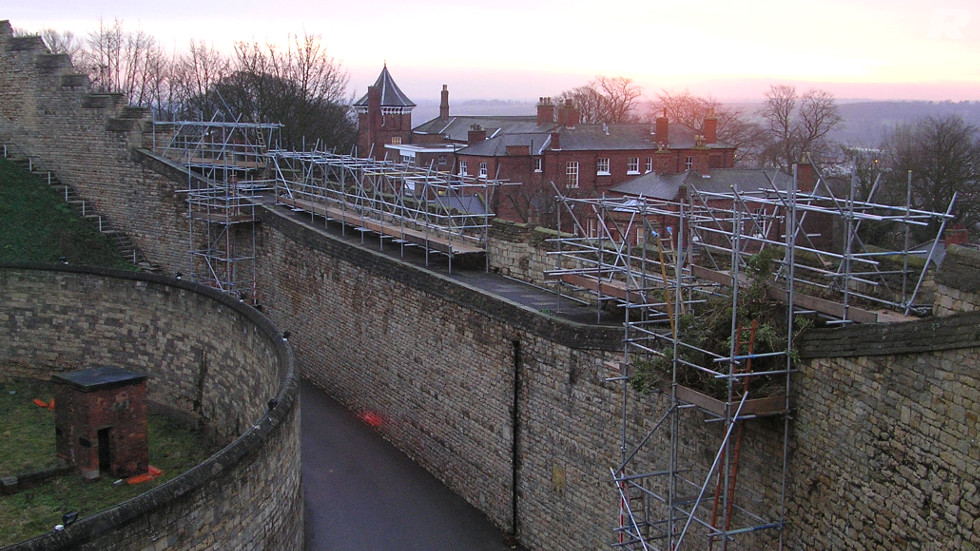 SUBSCRIBE TO OUR E-NEWSLETTER HERE
Contact Information
Rilmac Scaffolding - Lincoln
Greetwell Road, Lincoln, Lincolnshire LN3 4NH

Tel: 01522 545680
Fax: 01522 516530

Rilmac Scaffolding - London
Unit 4, Ashton Gate, Ashton Road, Harold Hill, Romford, RM3 8UF
Rilmac Scaffolding - Northampton
7 Edgemead Close, Round Spinney, Northampton, Northants, NN3 8RG

Tel: 01604 659 788

Rilmac Scaffolding - Huddersfield
Heritage Exchange, Wellington Mills, Plover Road, Lindley, Huddersfield, HD3 3HR
Rilmac Holdings Ltd
Crofton Drive, Allenby Road Industrial Estate, Lincoln, Lincolnshire LN3 4NJ

Tel: 01522 531711
Fax: 01522 510291

What Our Clients Say
"I just wanted to give my sincere thanks for your support on your this week, without which I would have struggled to run them. It is most appreciated and it really helped drive the message home to the attendees.
As mentioned, these will likely be annually now so I may come back and hound you again for your assistance in the future!"
Scaffolding Workshop Support
Carillion