Rilmac provides a responsive disaster recovery scaffolding for insurance service which is crucial to ensure you have minimum productivity disruption. We have become renowned within the insurance scaffolding industry as the premier supplier of high level disaster access.
Our expertise has been used by several National and International companies throughout the UK to provide safe, fast access solutions. We help to enable you to get your facilities back up and running in the fastest possible time frame.
We can provide scaffolding and access solutions where there is:
fire damage;
smoke damage;
water damage;
storm and weather damage;
access needed in, over and around existing production machinery.
Our team can provide design drawings, source materials, labour and all relevant plant and have operatives on site within 48 hours of the initial call.
If you are an insurer, facilities manager, commercial cleaner or disaster recovery specialist and need a safe, experienced and efficient scaffolding team to help you, call us today on our disaster recovery hotline – 01522 545680 – our track record proves that we can and do deliver.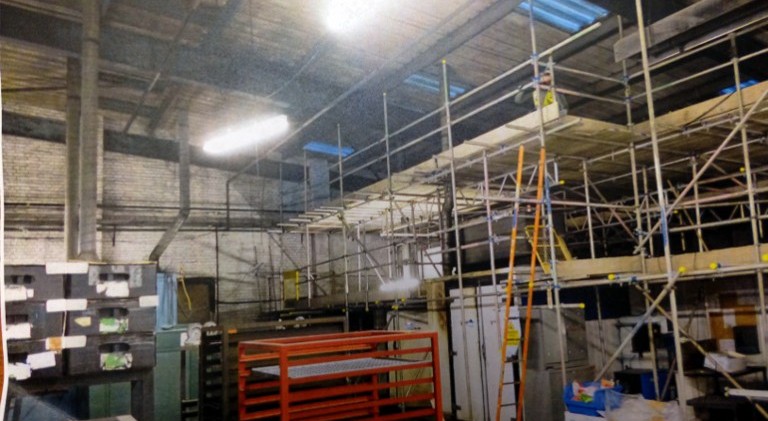 SUBSCRIBE TO OUR E-NEWSLETTER HERE
Contact Information
Rilmac Scaffolding - Manchester
Unit D21 Fieldhouse Industrial Estate, Fieldhouse Road, Rochdale, OL12 0AA

Tel: 0800 612 9002

Rilmac Scaffolding - Lincoln
Greetwell Road, Lincoln, Lincolnshire LN3 4NH

Tel: 01522 545680
Fax: 01522 516530

Rilmac Scaffolding - London
Unit 4, Ashton Gate, Ashton Road, Harold Hill, Romford, RM3 8UF
Rilmac Scaffolding - Northampton
7 Edgemead Close, Round Spinney, Northampton, Northants, NN3 8RG

Tel: 01604 659 788

Rilmac Scaffolding - Huddersfield
Heritage Exchange, Wellington Mills, Plover Road, Lindley, Huddersfield, HD3 3HR
Rilmac Holdings Ltd
Crofton Drive, Allenby Road Industrial Estate, Lincoln, Lincolnshire LN3 4NJ

Tel: 01522 531711
Fax: 01522 510291

What Our Clients Say
"I just wanted to give my sincere thanks for your support on your this week, without which I would have struggled to run them. It is most appreciated and it really helped drive the message home to the attendees.
As mentioned, these will likely be annually now so I may come back and hound you again for your assistance in the future!"
Scaffolding Workshop Support
Carillion