Rilmac Fabrication undertake the steel fabrication of complex steel structures in heavy plate and sections for customers within the Oil and Gas, Power Generation and General Engineering sectors. Fabrications manufactured by Rilmac can be found throughout the UK and worldwide.
All these industries demand exacting standards and best practice. Our commitment to these industries and ability to manufacture close tolerance fabrications has meant that Rilmac has been chosen repeatedly to supply products to several International Blue Chip customers. They recognise our attention to detail and ability to deliver value for money without compromising on quality.
Some of the products we fabricate using plate fabrication are:
Tanks, including fuel, water, holding, storage and batch tanks
Gear box fabrications up to 22.5Te
Lift Beams
Steam chests exhaust diffusers
Hoppers, funnels, troughs, screens, louvers, chutes and conveyors
Brackets and supports
Base-Frame fabrications (up to 22.5Te), for gas/steam turbines
Large industrial fan casings
Steelwork incorporating platforms, ladders, staircases, balustrade & roof trusses
Canopies & cabs
Excavator/crane booms/deck plates
Acoustic panels and enclosures
In house shot blast and painting to customer requirements in a controlled environment
We have the ability to handle projects of all sizes. Large components can be fabricated and completely assembled in our facility prior to shipment, significantly reducing onsite costs.
We can work with a diverse range of materials from carbon steel, corten, high strength steels to ferritic and austenitic stainless and nickel based alloys like inconel and many others. We have successfully completed projects with a range of welded materials from 0.2mm to 400mm thick.
Rilmac ensures that their welders are fully qualified for their respective work, their welder qualifications are regularly updated and upgraded as necessary for them to perform the welding that they are required to do.
All our weld procedures are to BS ENISO 15164-1:2004 A1 2008 and welders qualified to BS EN287-1 2011 & ASME IX-2010. Our Inspectors are qualified in accordance with ASNT and PCN levels 2. Independent inspections, load testing and certification can also be arranged if required.
Should your requirement be for general steelwork fabrication, there are many areas where we can assist you. We can also fabricate access stairways, platforms, roof trusses and mezzanine platforms to your exact requirements.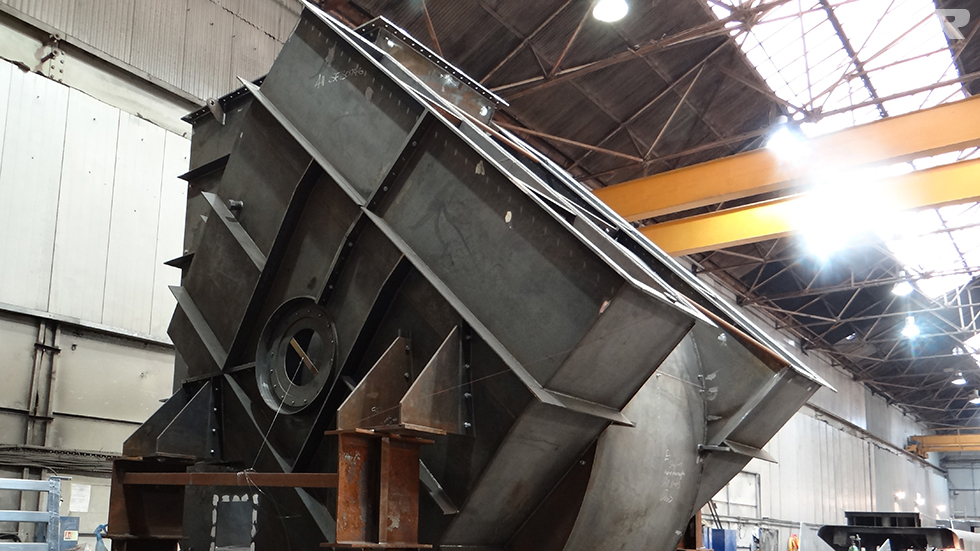 SUBSCRIBE TO OUR E-NEWSLETTER HERE
Contact Information
Rilmac Fabrication
Crofton Drive, Allenby Industrial Estate, Lincoln LN3 4NJ

Tel: +44 (0)1522 576535
Fax: +44 (0)1522 576582

Rilmac Holdings Ltd
Crofton Drive, Allenby Road Industrial Estate, Lincoln, Lincolnshire LN3 4NJ

Tel: 01522 531711
Fax: 01522 510291

What Our Clients Say
"Your lads are doing a grand job, they are neat and tidy and very polite. It's to be commended."
Clegg Construction Ltd