Project: Ducting for Heat Recovery System
Client: HRS – Heat Recovery Solutions
Materials: Mild Steel
Quantity: One complete set
Finish: Shot-blasted and painted
Rilmac Fabrication were contracted to manufacture a complete set of ducting for use as part of a heat recovery system for an industrial building in the West Midlands.  Manufactured in mild steel the ducting was supplied to the customer, HRS – Heat Recovery Solutions, on pallets of component elements coded for ease of assembly on site.  All the component parts were shot-blasted and painted, with different colours to the identify internal and external elements for the system as it runs up to the roof.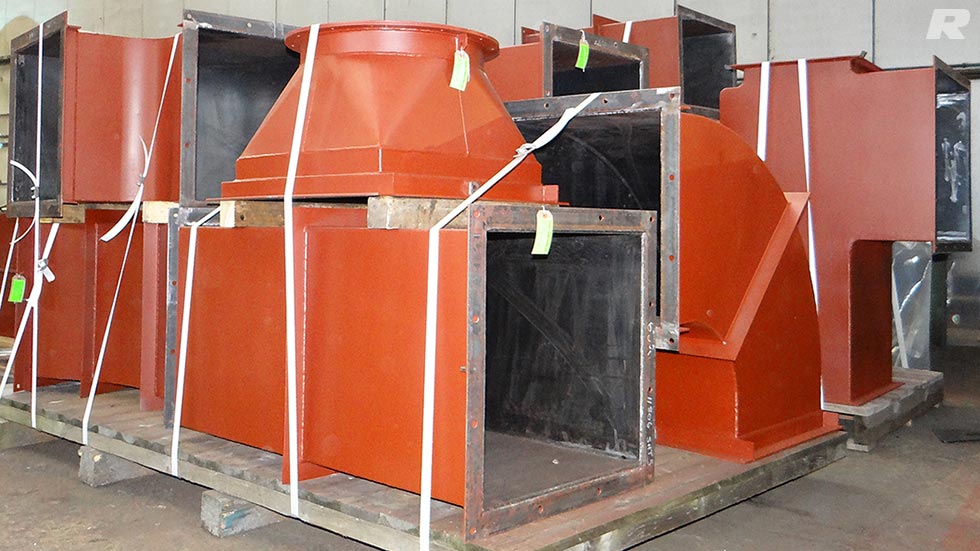 Contact Numbers
Rilmac Fabrication
Crofton Drive, Allenby Industrial Estate, Lincoln LN3 4NJ

Tel: +44 (0)1522 576535
Fax: +44 (0)1522 576582

Rilmac Holdings LTD
Crofton Drive, Allenby Road Industrial Estate, Lincoln, Lincolnshire LN3 4NJ

Tel: 01522 531711
Fax: 01522 510291

What Our Clients Say
"Thanks to you as always for a fantastic service. "
Graham Cooper
Kier Group