With Rilmac's experience and expertise in oil industry fabrication we are ideal partners for the oil and gas industry.  Rilmac have been involved in gas industry fabrication for many years and have recently entered in to the renewables fabrication sector as well.
Rilmac Fabrication undertake the steel fabrication of complex structures in heavy plate and sections for customers around the world within the Oil and Gas, Power Generation and General Engineering sectors.
Power Industry Fabrication
We have a particular specialism in manufacturing complex finished machined underbase/base plates/bedplate fabrications.
We are able to work with a diverse range of materials such as carbon steel, corten, high strength steels, ferritic and austenitic stainless and nickel based alloys like Inconel as well as many others.
We also undertake pipe fabrication, pipe welding and threading in addition to our diverse range of steel fabrications. We have amassed the experience to undertake projects with a high degree of complexity and utilise advanced pipe cutting and welding processes as per the relevant code using our certified welders.
We can also apply surface preparation and industrial painting to the products we manufacture, to meet both decorative and functional requirements. We focus on the application of protective coating systems that consistently provide excellent corrosion control, great value and minimal risk to employees and the environment.
Working in partnership with our customers, we continually strive to offer the best service. Our innovative multifunctional team are dedicated to fully understanding each customer's precise requirements. We are committed to working with our customers to provide cost effective solutions. We do this through assisting in the design to cost process, allowing the customer to make their products more cost effective.
Our vast experience enables us to help with most projects so please call and speak to us about how we can help you achieve your goals.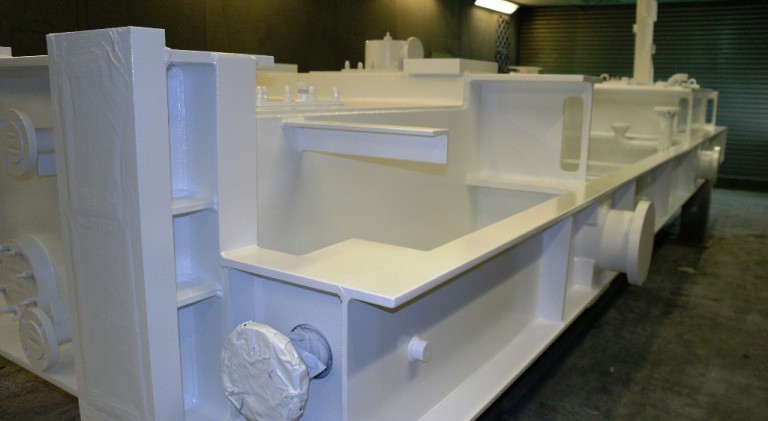 SUBSCRIBE TO OUR E-NEWSLETTER HERE
Contact Information
Rilmac Fabrication
Crofton Drive, Allenby Industrial Estate, Lincoln LN3 4NJ

Tel: +44 (0)1522 576535
Fax: +44 (0)1522 576582

Rilmac Holdings Ltd
Crofton Drive, Allenby Road Industrial Estate, Lincoln, Lincolnshire LN3 4NJ

Tel: 01522 531711
Fax: 01522 510291

What Our Clients Say
"I would like to say a huge thank you to your employees. If it wasn't for their experience and quick thinking, things could have been very serious and my house could have been severely damaged. They were so polite and friendly and a real asset to Rilmac. It's really good to know there are still companies out there who's employees look after their customers."
M.Gradley