Rilmac Fabrication specialises in underbase manufacture, fabricating complex finished machined Underbase / Base Plates / Bedplate fabrications, for customers worldwide. Our underbase fabrication services are second to none. We have provided these for customers worldwide within the Oil and Gas, Power Generation and General Engineering Sectors.
Rilmac have implemented and perfected stringent working practices and procedures to reduce potential leak paths within the integral lube oil tank compartments. Anchored, levelled assembly frames ensure the flatness of the units are maintained. Correct joint fit up of the main structural sections is critical during the build sequence. Excessive mismatch can provide stress concentration points which lead to fatigue cracks and subsequent leak paths to the integral lube oil tank within the underbase fabrications. Our specialist knowledge and experience in tank cleanliness is essential to achieving the high standards expected from our customers.
Our expertise also means we can work with a diverse range of materials from carbon steel, low temperature steels and ferritic stainless steel (generally used for the lining of of integral tanks). The welders' qualifications are all regularly updated and upgraded for their respective work. All our weld procedures are to BS ENISO 15164-1:2004 A1 2008 and all our welders are qualified to BS EN287-1 2011 & ASME IX-2010.
Working in partnership with our customers, we continually strive to offer the best service. Our innovative multifunctional team are dedicated to fully understanding each customer's precise requirements. We are committed to working with our customers to provide cost effective solutions. We do this through assisting in the design to cost process, allowing the customer to make their products more cost effective.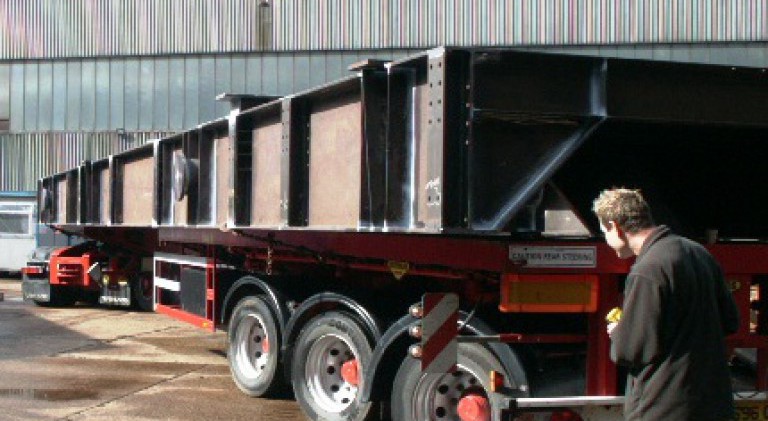 SUBSCRIBE TO OUR E-NEWSLETTER HERE
Contact Information
Rilmac Fabrication
Crofton Drive, Allenby Industrial Estate, Lincoln LN3 4NJ

Tel: +44 (0)1522 576535
Fax: +44 (0)1522 576582

Rilmac Holdings Ltd
Crofton Drive, Allenby Road Industrial Estate, Lincoln, Lincolnshire LN3 4NJ

Tel: 01522 531711
Fax: 01522 510291

What Our Clients Say
"Thanks to you as always for a fantastic service. "
Graham Cooper
Kier Group