In the specialist field of trailer and chassis fabrication, we have demonstrated that we can be relied upon to offer cost effective chassis assemblies and trailer fabrication.
Dealing with many of the leading trailer and vehicle chassis manufacturers throughout the UK, Rilmac Fabrication has manufactured a variety of products in this specialist field. Working in this fast moving market for many years, we have demonstrated to our customers that we can be relied upon to offer cost effective chassis and trailer assemblies.
We have supplied standard & custom trailers including step-frame low-loaders, plant bodies, rigid neck semi trailers & truck beds. We have regularly been called upon to build specialist one-off low bed step frame trailers. These are a low volume specialist product, which are used for the carriage of aircraft engines, aircraft fuselages etc.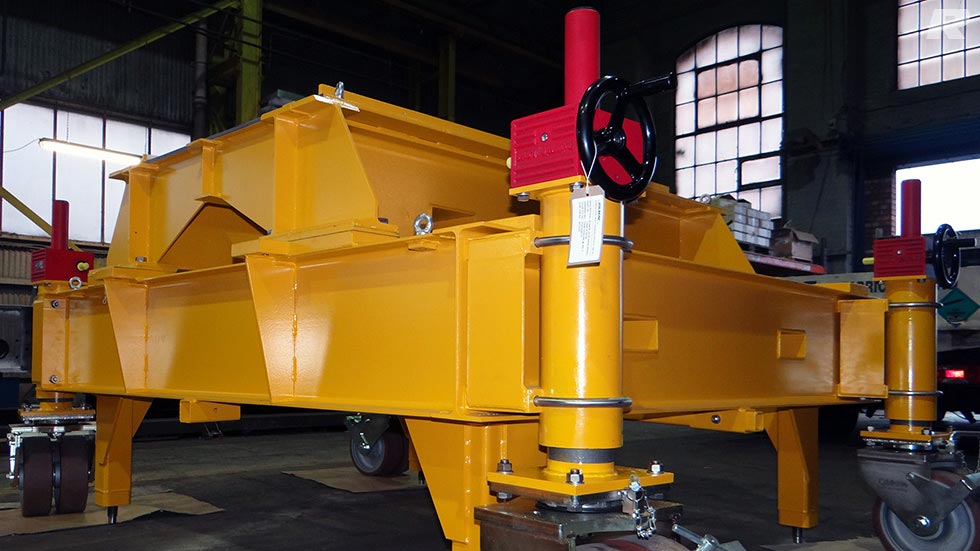 SUBSCRIBE TO OUR E-NEWSLETTER HERE
Contact Information
Rilmac Fabrication
Beevor Street, Lincoln, Lincolnshire, UK LN6 7DJ

Tel: +44 (0)1522 576535
Fax: +44 (0)1522 576582

Rilmac Holdings Ltd
Crofton Drive, Allenby Road Industrial Estate, Lincoln, Lincolnshire LN3 4NJ

Tel: 01522 531711
Fax: 01522 510291

What Our Clients Say
""From a County perspective I would nominate Rilmac Scaffolding for the Subcontractor's award. They have consistently operated in a very safe and considerate manner. Much of their work has been in, adjacent, or required access (with materials) through live and sensitive hospital environments.""
Kier Construction