All our fully coded welders are trained in all weld procedures and appropriately qualified.  Rilmac provide specialised welding services in all industry sectors, in particular Oil and Gas, Power Generation and Construction. Our scope of work includes TIG welding and MIG welding and our experience ranges from small scale pre-fabrication to x-ray tested work.
Welding is frequently considered a "Special Process" as its quality cannot be readily verified. Its successful application requires specialist management and personnel. The procedures applied to the process even need to be at a level higher than ISO 9001. Our expertise means we can work with a diverse range of materials from carbon steel, low temperature steel, corten and low and high carbon stainless steels such as ferritic stainless steel.
Engineering and manufacturing functions are often driven by commercial pressure and delivery timescales. Therefore, a sound welding system is critical to the control of the manufacturing process. Rilmac are able to provide welding procedure specifications (WPS); procedure qualification records (PQR), welding maps, technical specifications and method statements as well as site visits. Our team are all qualified for their respective work. Their qualifications are regularly updated and upgraded as necessary to perform the welding that they are required to do. All our Weld procedures are to BS ENISO 15164-1:2004 A1 2008 and our welders are qualified to BS EN287-1 2011 & ASME IX-2010.
Our coded welders can assist in both on and offsite requirements if you require our services in any of the following; MMA, MAG, MIG or TIG welding.
Some typical examples are:
Boiler tube repairs
Heat exchanger repairs
Aluminium cast engine repairs
Industrial Crank shaft hard facing
Pipe work modifications and replacements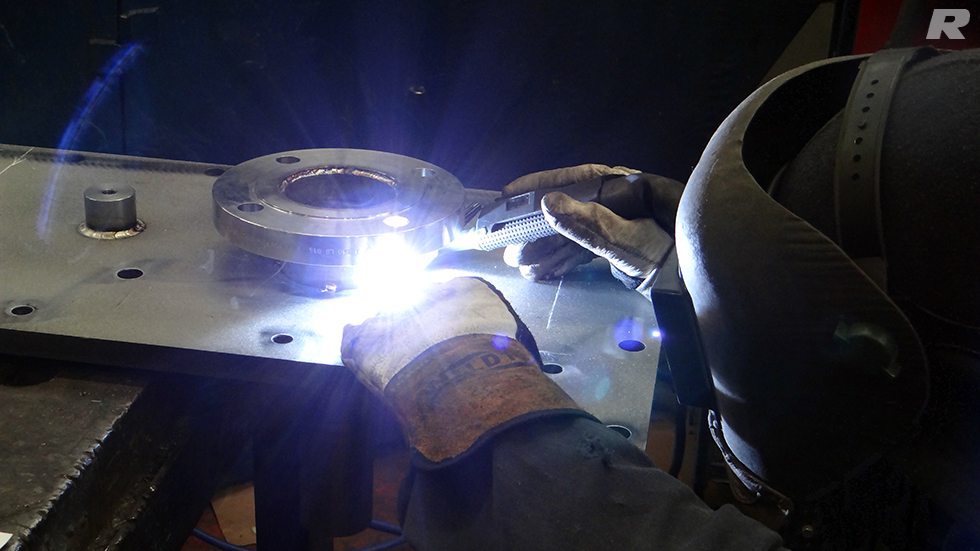 SUBSCRIBE TO OUR E-NEWSLETTER HERE
Contact Information
Rilmac Fabrication
Crofton Drive, Allenby Industrial Estate, Lincoln LN3 4NJ

Tel: +44 (0)1522 576535
Fax: +44 (0)1522 576582

Rilmac Holdings Ltd
Crofton Drive, Allenby Road Industrial Estate, Lincoln, Lincolnshire LN3 4NJ

Tel: 01522 531711
Fax: 01522 510291

What Our Clients Say
"I'm extremely proud of this site and what we have achieved thus far as a site team in the short time we have been here and to be receiving positive feedback not only from my line managers but also from subcontractors is truly honouring.
With regards to your team, as I have said before they are some of the finest scaffolders I have ever came across and I continue to enjoy working with them and hope to do so for a long time to come.
Thank you for your continuing efforts on site, I look forwards to seeing you in the future."
Kier Living