Bespoke stillages manufacture
The growing requirement for bespoke stillages to carry goods and products safely clearly illustrates that there is no one size fits all solution and that bespoke stillages manufacture is often the best option.
There can be a wide range of requirements. Some stillages are wheeled, others designed to be lifted by forklift, others again both. Sizes vary depending on the goods to be carried. Often painting or other finishing is required for added protection either for the stillages themselves, or for the products they carry. Rilmac Fabrication take this all in to consideration when designing and manufacturing any stillage project.
Stillages fabrication
Working to ISO 9001, and welding to BS EN ISO 15164-1:2004 A1 2008, from our East Midlands workshop we can use our long experience and detailed knowledge to manufacture the best stillage solutions for you.
Stillages welding
If you would be interested in discussing your requirements further please click here and complete the form with as many details as possible. Alternatively complete the form below and we will call you back to discuss your project further. Chances are we could suggest just the right stillage solution for you.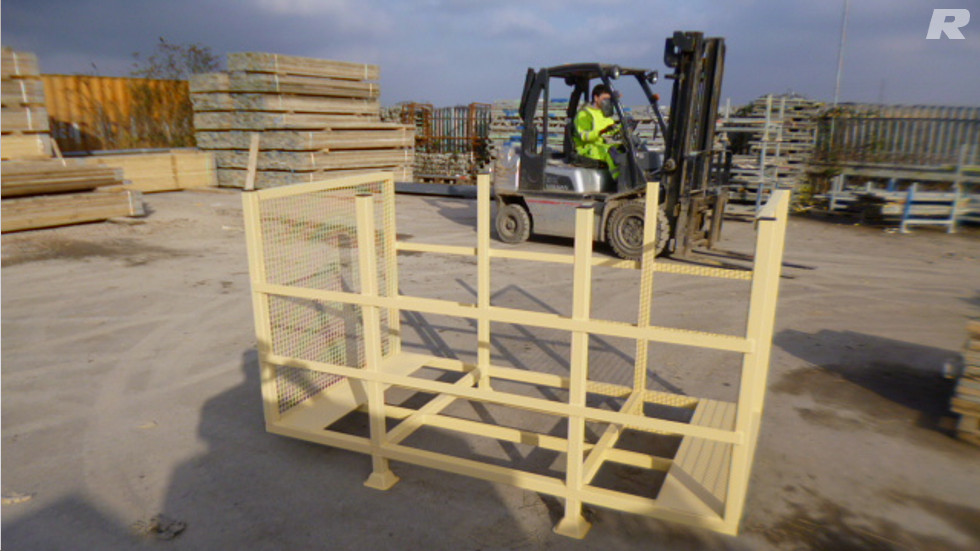 SUBSCRIBE TO OUR E-NEWSLETTER HERE
Contact Information
Rilmac Fabrication
Beevor Street, Lincoln, Lincolnshire, UK LN6 7DJ

Tel: +44 (0)1522 576535
Fax: +44 (0)1522 576582

Rilmac Holdings Ltd
Crofton Drive, Allenby Road Industrial Estate, Lincoln, Lincolnshire LN3 4NJ

Tel: 01522 531711
Fax: 01522 510291

What Our Clients Say
"Throughout, the team have not only focused on their job at hand but more importantly for me, they have been courteous to my staff and mindful of the fact that we are an operational [division] with on going responsibilities. It has been a pleasure having the team [with us] and I wish them well in the future. Please pass on my thanks to the guys."
MN, Cornwall