We are experts in bespoke architectural metalwork providing a wide range of aesthetic architectural features including steel sculpture. Leaders in balustrade manufacture and metal framework fabrication.
Architectural Features
Rilmac specialises in the fabrication of first  class bespoke metalwork for both the private and commercial sectors.  We cover a wide range of applications in many different ferrous and non-ferrous metals to the very highest standards.  We have the capability to manufacture bespoke architectural metalwork to provide a wide range of aesthetic architectural features.
We have the ability to design and create specific artworks and fabrications to meet our clients' demands and expectations as well as refining existing ideas or following pre-existing CAD or architectural designs and artwork.  We are able to work on a large scale producing steel sculpture public artworks and commercial projects as well as small scale private commissions and bespoke hardware.
Our aim is to always produce exceptional fabrications  of a superior quality and craftsmanship. We specialise in working with various metals such as steel, stainless  steel, Corten, aluminium, copper, and brass. We take pride in the reputation we have established for outstanding fabrication and finishing and our capability to fulfil the expectations our clients place on us.
Balustrade manufacture and metal framework fabrication
We can create to your specifications architectural features and items such as:
balustrades,
walkways,
staircases,
balconies,
artistic frameworks,
gates,
railings
features.
Our vast experience enables us to add value to, and provide solutions for, almost every project; so contact us today to discuss how we can help you.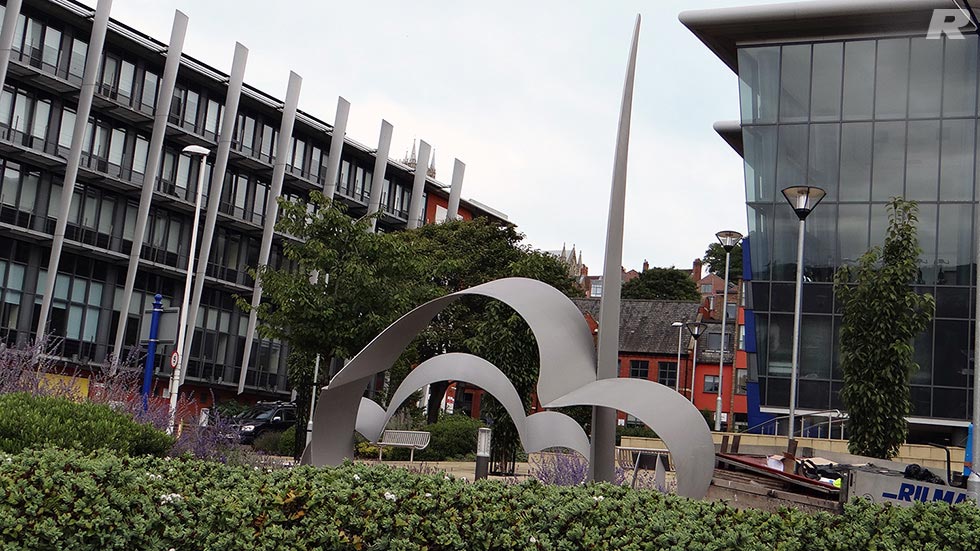 SUBSCRIBE TO OUR E-NEWSLETTER HERE
Contact Information
Rilmac Fabrication
Crofton Drive, Allenby Industrial Estate, Lincoln LN3 4NJ

Tel: +44 (0)1522 576535
Fax: +44 (0)1522 576582

Rilmac Holdings Ltd
Crofton Drive, Allenby Road Industrial Estate, Lincoln, Lincolnshire LN3 4NJ

Tel: 01522 531711
Fax: 01522 510291

What Our Clients Say
"Just a note of thanks for the excellent service you and your scaffolders have provided here at The Beacon.
Your scaffolders, especially Chris and Shaun are great, and nothing is too much of a burden for them.
Once again, thanks and I look forward to the next phase."
Daryl Green
Wates