Rilmac Scaffolding provide access scaffolding, for the construction, industrial, and infrastructure industries throughout the UK.
About Rilmac Scaffolding
Based in the Midlands, Rilmac Scaffolding provides access scaffolding throughout the whole of the UK. While the majority of our scaffolding work is currently in and around the East Midlands, West Midlands and Yorkshire our experienced team of scaffolders also provides services for clients in as far afield as Birmingham, Manchester, Oxford, and London.
Since 1990, the team at Rilmac Scaffolding have truly lived the Company's values of professionalism, quality of workmanship and a "can do" approach. We have gone on to experience remarkable growth from 6 to over 150 employees. Our customers have clearly benefited from this approach with over 80% of our work coming from repeat customers.
Our fully trained and experienced work force relish the challenge of providing focussed, innovative solutions to our customers' needs. Rilmac Scaffolding strongly engage with all our customers to meet every deadline, with the aim of delivering exceptional service.
A longstanding NASC member, Rilmac Scaffolding have achieved ISO 9001, 18001, Constructionline and Achilles Accreditations – you can see our full list of accreditations here. Rilmac are proud to be one of the first scaffolding companies to have achieved ISO 18001 in the UK.
We are sure that we can provide the access scaffolding solution you need.  To discuss things further, or to learn more about Rilmac Scaffolding please ring 01522 545680 or request a quote via our online form here.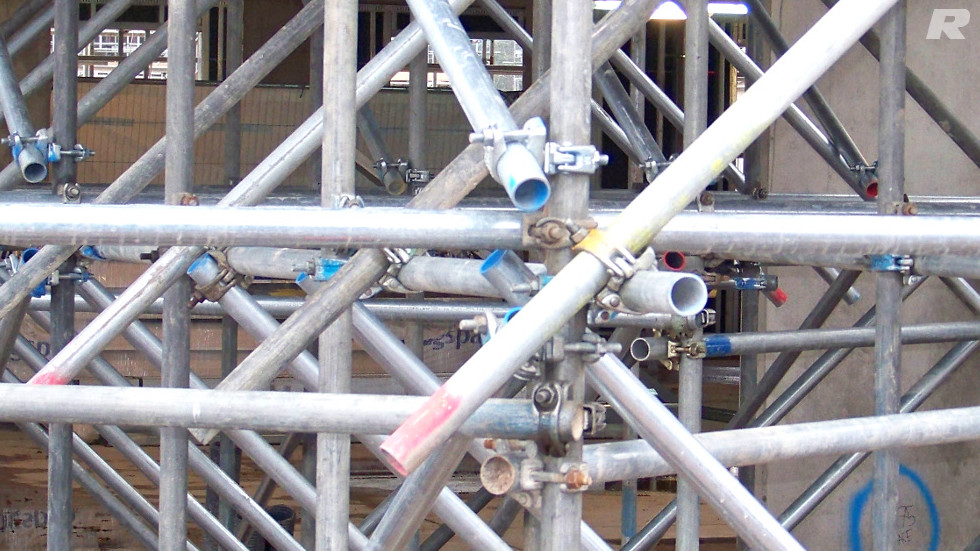 SUBSCRIBE TO OUR E-NEWSLETTER HERE
Contact Information
Rilmac Scaffolding - Lincoln
Greetwell Road, Lincoln, Lincolnshire LN3 4NH

Tel: 01522 545680
Fax: 01522 516530

Rilmac Scaffolding - London
B.W. House, 1 Lea Road, Waltham Abbey, EN9 1AS

Tel: 0203 553 1283

Rilmac Scaffolding - Northampton
7 Edgemead Close, Round Spinney, Northampton, Northants, NN3 8RG

Tel: 01604 659 788

Rilmac Scaffolding - Huddersfield
Heritage Exchange, Wellington Mills, Plover Road, Lindley, Huddersfield, HD3 3HR
Rilmac Holdings Ltd
Crofton Drive, Allenby Road Industrial Estate, Lincoln, Lincolnshire LN3 4NJ

Tel: 01522 531711
Fax: 01522 510291

What Our Clients Say
""Rilmac undertook a complete scaffold erection and dismantle for our Project at Poplar Farm Primary School in Grantham. From pre-start to delivery, James and the team undertook the works with great pace and working within a safe and secure manner. A true credit and testament to the values that Rilmac ascertain. The team were extremely helpful and worked with all other trades to ensure that works were erected within the correct manner and accounting for all factors that were put onto the team.
I can only personally thank James and the Team for the great work that was undertaken at Poplar Farm and it would be an extreme pleasure to work with them again.""
Dejan Stojsavljevic - Section Manager
Wates Group Ltd