Full commercial insulation from Rilmac Insulation.
Thermal Insulation
Thermal insulation for industry is vital to ensure correct processes, help save the environment, and save money. Rilmac Industrial Insulation has the know how and the experience to solve all commercial insulation challenges.
Industrial insulation for Heating and Ventilation
Rilmac Insulation carry out all forms of heating insulation and ventilation work. A dedicated estimating team provide technical advice and a fully comprehensive estimating service. We utilise a wide range of materials including mineral wool, phenolic and armaflex. Contract details can be taken from drawings in all formats, bill of quantities or by a site measure to enable us to provide competitive quotations.
Read more…
Trace Heating
Rilmac Insulation install electrical trace heating to pipe work and vessels. Trace heating is an element of an insulation project that is complex and requires experts to design and install.
Read more…
Bespoke Insulation Covers
Rilmac Insulation produce bespoke insulation systems including insulation covers for valves and flanges, high temperature covers, and precision metal casings.
Read more…
Metal Cladding for Insulation
Rilmac Insulation provide fabrication of a wide range of cladding materials for thermal insulation. These include aluminium, stainless steel, galvanised, aluzinc and coloured coated steel. The materials can be used to produce standard pipe casing and valve boxes to complex square to rounds.
Read more…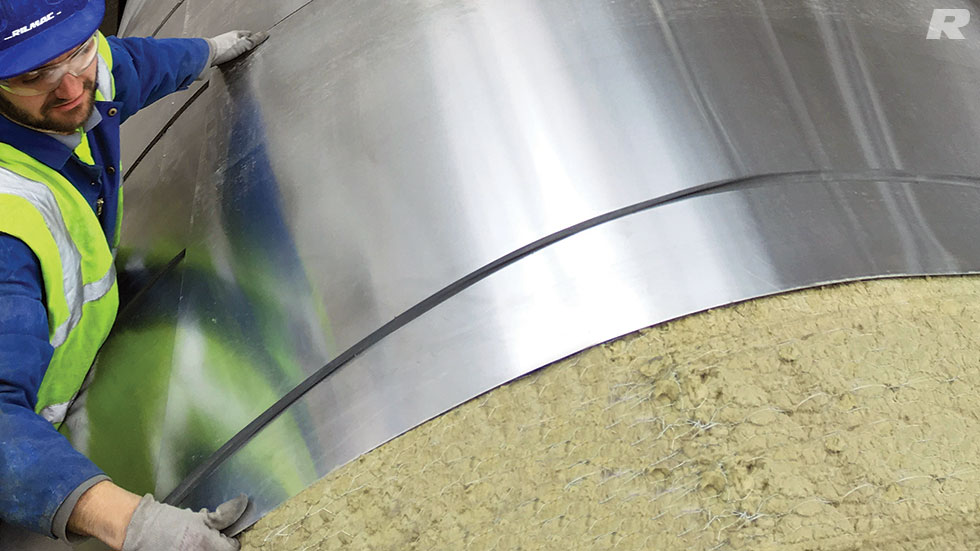 SUBSCRIBE TO OUR E-NEWSLETTER HERE
Contact Information
Rilmac Insulation - Lincoln
Crofton Drive, Allenby Road Industrial Estate, Lincoln, Lincolnshire LN3 4NJ

Tel: 01522 781437
Fax: 01522 510291

Rilmac Insulation - London
B.W. House, 1 Lea Road, Waltham Abbey, EN9 1AS

Tel: 0800 612 9002

Rilmac Insulation - Huddersfield
Heritage Exchange, Wellington Mills, Plover Road, Lindley, Huddersfield, HD3 3HR

Tel: 0800 612 9002

Rilmac Insulation - Northampton
7 Edgemead Close, Round Spinney, Northampton, Northants, NN3 8RG
Rilmac Holdings Ltd
Crofton Drive, Allenby Road Industrial Estate, Lincoln, Lincolnshire LN3 4NJ

Tel: 01522 531711
Fax: 01522 510291

What Our Clients Say
"We on site are quick to complain but sometimes slow to give praise, so I this opportunity to say that Billy and Danny whilst on this job have been absolutely fantastic, Billy is helpful quick tidy works safely and unlike a lot of people no trouble at all. Both lads are a credit to your firm.
Could you pass on to the relevant parties my thanks for a very good scaffolder and would be more than happy to see them on any job of mine."
Richard Dunnett – Site Manager
Lindum Construction