The asbestos survey report is a record of the information collected at a particular time on the presence and condition of asbestos containing materials (ACMs). Extreme care and attention should be paid when producing an asbestos survey report, particularly in transposing data, as the document will be the formal asbestos register record. It will contain the information and data that will be used to prepare the risk assessment and management plan and to make decisions and judgements on the need for actions. Errors in the report could lead to incorrect conclusions and inappropriate decisions.
Survey for asbestos
The report should be completed in a written format, supplied either as a hard copy or as an electronic document, or both. It should be comprehensible and usable by the client. In particular, the information in the survey report should be easy for the client to extract and to use to prepare an asbestos register, eg by presenting the results in a manner or format that can be directly lifted or employed to form the asbestos register. The report should contain the results of sample analyses. The survey report should contain the following sections:
Executive summary; Introduction covering the scope of work; General site and survey information; Survey results (including material assessment results); Conclusions and actions; Bulk analysis results.
There are 2 types of Asbestos Survey:
Contact us for an asbestos removal survey.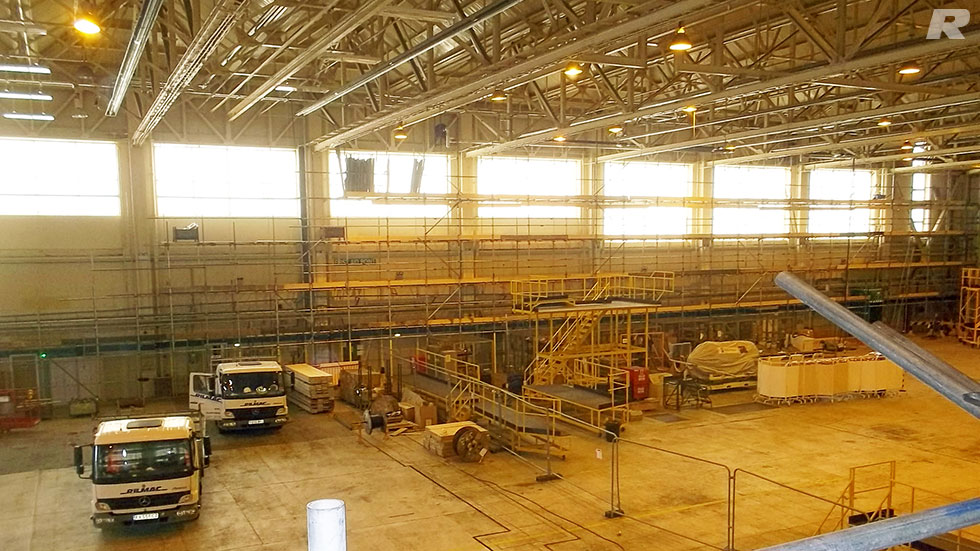 SUBSCRIBE TO OUR E-NEWSLETTER HERE
Contact Information
Rilmac Asbestos - Manchester
Unit D21 Fieldhouse Industrial Estate, Fieldhouse Road, Rochdale, OL12 0AA

Tel: 0800 612 9002

Rilmac Asbestos - Lincoln
Crofton Drive, Allenby Road Industrial Estate, Lincoln, Lincolnshire LN3 4NJ

Tel: 0800 612 9002
Fax: 01522 510291

Rilmac Asbestos - London
Unit 4, Ashton Gate, Ashton Road, Harold Hill, Romford, RM3 8UF

Tel: 0800 612 9002

Rilmac Asbestos - Huddersfield
Heritage Exchange, Wellington Mills, Plover Road, Lindley, Huddersfield, HD3 3HR

Tel: 0800 612 9002

Rilmac Asbestos - Northampton
7 Edgemead Close, Round Spinney, Northampton, Northants, NN3 8RG
Rilmac Holdings Ltd
Crofton Drive, Allenby Road Industrial Estate, Lincoln, Lincolnshire LN3 4NJ

Tel: 01522 531711
Fax: 01522 510291

What Our Clients Say
"I'm extremely proud of this site and what we have achieved thus far as a site team in the short time we have been here and to be receiving positive feedback not only from my line managers but also from subcontractors is truly honouring.
With regards to your team, as I have said before they are some of the finest scaffolders I have ever came across and I continue to enjoy working with them and hope to do so for a long time to come.
Thank you for your continuing efforts on site, I look forwards to seeing you in the future."
Kier Living