Asbestos Removal Service
At Rilmac Asbestos Services we use our vast experience to create a safe environment, provide a high quality service and deliver added value to every project. Rilmac offer nationwide asbestos removal services to a wide range of UK customers from individual domestic properties to major industrial sites. Our highly trained site based staff are supported by the latest technology and provide a first class customer service. Continual investment in training, plant, equipment and vehicles has enabled us to maintain our reputation for high quality work and technical solutions, which the Rilmac brand has come to represent. We have expanded geographically far beyond our roots in Lincolnshire and our asbestos removal teams now work across the UK serving the Midlands from our bases in Lincoln and Northampton, the North from Huddersfield, and London and the South from Waltham Abbey.  Newly established paper free procedures have also improved accuracy and efficiency, as well as improving our carbon footprint.
Asbestos Management Service
We can also assist with the legal and safe disposing of asbestos.  Rilmac Asbestos Services provide a licenced Asbestos Waste Transfer Station at our Lincoln headquarters.  To make an appointment, learn more about how to deal with asbestos, and to review the costs involved please click here and complete the online questionnaire.  We do not recommend the handling of asbestos by the general public, and would advise all contractors and builders to receive awareness training before working in an infected area.
Rilmac has a thorough understanding of this legally complex market and helped to develop efficient, best practice methods of work. Investment in health and safety, environment, training, quality systems and modern plant and equipment ensures Rilmac consistently delivers a cost effective, nationwide asbestos removal service from our offices in Lincoln and Waltham Abbey.
Established in 1957, Rilmac Insulation has developed vast experience in the Asbestos Removal Sector. The company has held a HSE licence since 1984 to remove asbestos.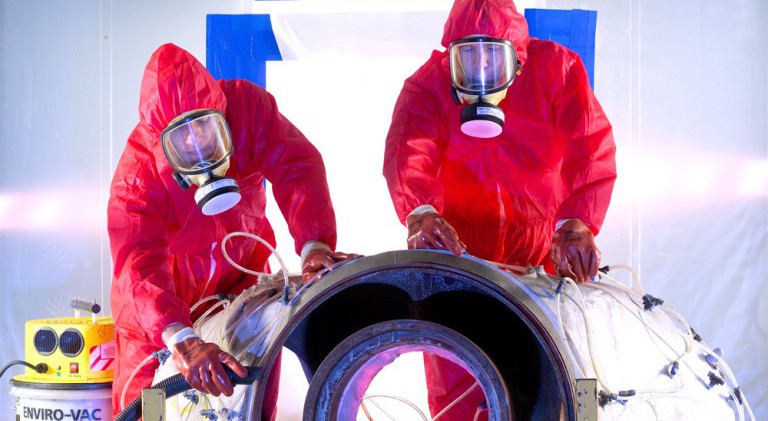 SUBSCRIBE TO OUR E-NEWSLETTER HERE
Contact Information
Rilmac Asbestos - Lincoln
Crofton Drive, Allenby Road Industrial Estate, Lincoln, Lincolnshire LN3 4NJ

Tel: 0800 612 9002
Fax: 01522 510291

Rilmac Asbestos - Manchester
Unit D21 Fieldhouse Industrial Estate, Fieldhouse Road, Rochdale, OL12 0AA

Tel: 0800 612 9002

Rilmac Asbestos - London
Unit 4, Ashton Gate, Ashton Road, Harold Hill, Romford, RM3 8UF

Tel: 0800 612 9002

Rilmac Asbestos - Huddersfield
Heritage Exchange, Wellington Mills, Plover Road, Lindley, Huddersfield, HD3 3HR

Tel: 0800 612 9002

Rilmac Asbestos - Northampton
7 Edgemead Close, Round Spinney, Northampton, Northants, NN3 8RG
Rilmac Holdings Ltd
Crofton Drive, Allenby Road Industrial Estate, Lincoln, Lincolnshire LN3 4NJ

Tel: 01522 531711
Fax: 01522 510291

What Our Clients Say
""Thanks for the wonderful job you did at Harlow. I was very impressed with the service we received from the first contact when everything was explained until you left site""
Jason Parker
Belfor Ltd