Rilmac Asbestos Services are pleased to welcome Lee Storr in the role of contracts manager.  Hull native Lee has 14 years' experience in the asbestos removal industry, working for some of the leading companies in the sector.  He has been working as a contracts manager for six years and is looking to use his knowledge on Rilmac's larger contracts.
Lee was instrumental working on the 'Legacy' project on the island of Jersey which renewed the asbestos disposals facilities for the community.  Jersey is an area Rilmac know well having also worked on the island.
When not at work family man Lee can be found busying himself with DIY or relaxing on the golf course.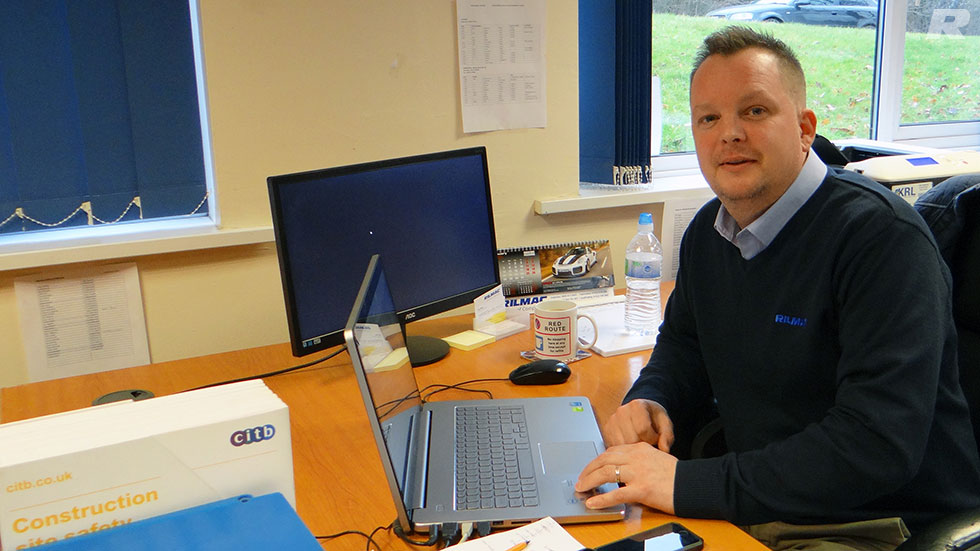 Rilmac Asbestos - Lincoln
Crofton Drive, Allenby Road Industrial Estate, Lincoln, Lincolnshire LN3 4NJ

Tel: 0800 612 9002
Fax: 01522 510291

Rilmac Asbestos - Manchester
Unit D21 Fieldhouse Industrial Estate, Fieldhouse Road, Rochdale, OL12 0AA

Tel: 0800 612 9002

Rilmac Asbestos - London
Unit 4, Ashton Gate, Ashton Road, Harold Hill, Romford, RM3 8UF

Tel: 0800 612 9002

Rilmac Asbestos - Huddersfield
Heritage Exchange, Wellington Mills, Plover Road, Lindley, Huddersfield, HD3 3HR

Tel: 0800 612 9002

Rilmac Asbestos - Northampton
7 Edgemead Close, Round Spinney, Northampton, Northants, NN3 8RG
Rilmac Holdings LTD
Crofton Drive, Allenby Road Industrial Estate, Lincoln, Lincolnshire LN3 4NJ

Tel: 01522 531711
Fax: 01522 510291