As part of an ongoing initiative to offer suitable and useful training to all employees Rilmac Insulation have enrolled four of their TIEs (Thermal Insulation Engineers) on to a specialised NVQ course.  The NVQ in Thermal Insulation will allow the engineers an opportunity to improve their knowledge and refresh their skills.
Although the bulk of the course will be practical and will be assessed on site there is an element of theory which also has to be completed.  The NVQ, which is supplied by a third-party specialist, will take 3 to 5 months to complete.
"The thermal insulation industry is always evolving, and it is important to keep up to date with the latest techniques and ideas." said Paul Chaplin, Rilmac Insulation Director, "This NVQ will allow key members of our team to refresh their current skills and take new opportunities."
All new engineers joining the team at Rilmac will also have the option of taking the NVQ and improving their skill set as they progress.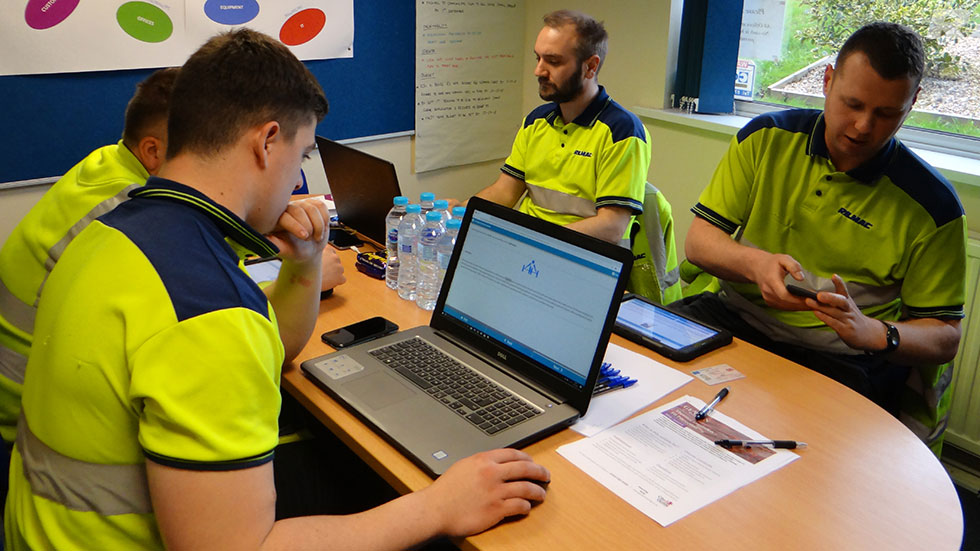 Rilmac Insulation - Manchester
Unit D21 Fieldhouse Industrial Estate, Fieldhouse Road, Rochdale, OL12 0AA

Tel: 0800 612 9002

Rilmac Insulation - Lincoln
Crofton Drive, Allenby Road Industrial Estate, Lincoln, Lincolnshire LN3 4NJ

Tel: 01522 781437
Fax: 01522 510291

Rilmac Insulation - London
Unit 4, Ashton Gate, Ashton Road, Harold Hill, Romford, RM3 8UF

Tel: 0800 612 9002

Rilmac Insulation - Huddersfield
Heritage Exchange, Wellington Mills, Plover Road, Lindley, Huddersfield, HD3 3HR

Tel: 0800 612 9002

Rilmac Insulation - Northampton
7 Edgemead Close, Round Spinney, Northampton, Northants, NN3 8RG
Rilmac Holdings LTD
Crofton Drive, Allenby Road Industrial Estate, Lincoln, Lincolnshire LN3 4NJ

Tel: 01522 531711
Fax: 01522 510291