In September, businesses across the asbestos industry come together to support the ARCA Charity Week. Every year ARCA – Asbestos Removal Contractors Association target a week to raise funds for those affected by asbestos related illness and to share awareness of these conditions.  The charity for 2019 was Mesothelioma UK.
Following on from last year's unnerving tree top walk and zip line experience, the challenge this year for Rilmac Insulation and Asbestos Services was based around paintball!  Fourteen eager and brave souls arrived at Combat Zone Lincoln in the early hours of a Saturday morning. After a thorough safety and 'weapons' briefing, the Rilmac staff enjoyed a variety of games, including 'Capture the Island (Attack v Defence)', 'Protect the Captain', and 'Raise (Or Lower) the Flag'.  The morning ended with a free for all allowing remaining paint balls to be used up.
Feedback from those attending was highly positive with comments which included "that it was great to have an opportunity for the operatives and office staff to let their hair down together", "not only was it excellent fun but also a fantastic way to raise money for charity", and that "we should do this every year."
Rilmac were pleased to be able to donate £589 To ARCA Charity week after an enjoyable and exciting morning's paintballing.  Ideas are already being thrown around for the 2020 event!
Mesothelioma UK offers specialist resources specifically for the asbestos-related cancer, mesothelioma nationwide.  It provides specialist mesothelioma information, support and education for all patients and their carers.  They are also working to improve care and treatment for all UK sufferers of mesothelioma.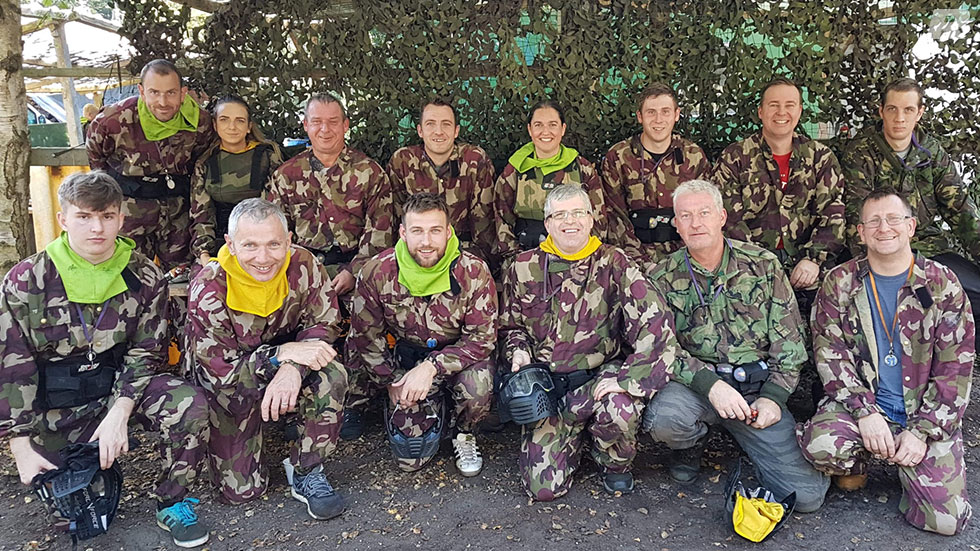 Rilmac Asbestos - Manchester
Unit D21 Fieldhouse Industrial Estate, Fieldhouse Road, Rochdale, OL12 0AA

Tel: 0800 612 9002

Rilmac Asbestos - Lincoln
Crofton Drive, Allenby Road Industrial Estate, Lincoln, Lincolnshire LN3 4NJ

Tel: 0800 612 9002
Fax: 01522 510291

Rilmac Asbestos - London
Unit 4, Ashton Gate, Ashton Road, Harold Hill, Romford, RM3 8UF

Tel: 0800 612 9002

Rilmac Asbestos - Huddersfield
Heritage Exchange, Wellington Mills, Plover Road, Lindley, Huddersfield, HD3 3HR

Tel: 0800 612 9002

Rilmac Asbestos - Northampton
7 Edgemead Close, Round Spinney, Northampton, Northants, NN3 8RG
Rilmac Holdings LTD
Crofton Drive, Allenby Road Industrial Estate, Lincoln, Lincolnshire LN3 4NJ

Tel: 01522 531711
Fax: 01522 510291