Friday 22nd June was not only a good day for golf, but also a great day for fundraising as this year's " Siemens Industrial Turbomachinery Limited Charity Golf Day " was held at Canwick Park Golf Club. The day saw 13 teams of four battle it out for the trophy, with additional awards for the best placed individual, nearest the pin, and straightest drive. In total the event will raise in excess of £2,500 for the Prostate Cancer UK Charity.
Rilmac Fabrication, along with the rest of the Rilmac Group were proud to be able to support this fundraising effort by sponsoring, and providing, the shirts for the day. Every player had their own polo shirt, emblazoned with the Siemens and Prostate Cancer UK logos, along with Rilmac's own. There was also a team from Rilmac who enjoyed a competitive round before the post-game BBQ.
The Rilmac team, Michael Woods, Ryan Hubbard, Graham Prince and Paul Coathup, playing as the 'Rilmac Ruffians' finished third, just outside the prizes. The team trophy went to 'The Happy Hackers' with 'The OAPs' as runners up. Andy Scurr and Maz Zicardi were 1st and 2nd place individual players respectively, with the straightest drive going to Tom Bartley and nearest the pin to Andrew Shepherd.
"Rilmac have a strong relationship with SITL," said Terry Cutter, director at Rilmac Fabrication, "and it is fantastic to be able to support them in this, helping to raise funds for such an important charity."
Jeff Upton, SITL Charity Golf Day organiser said, "A huge thank you to Rilmac for the support and sponsorship on Friday."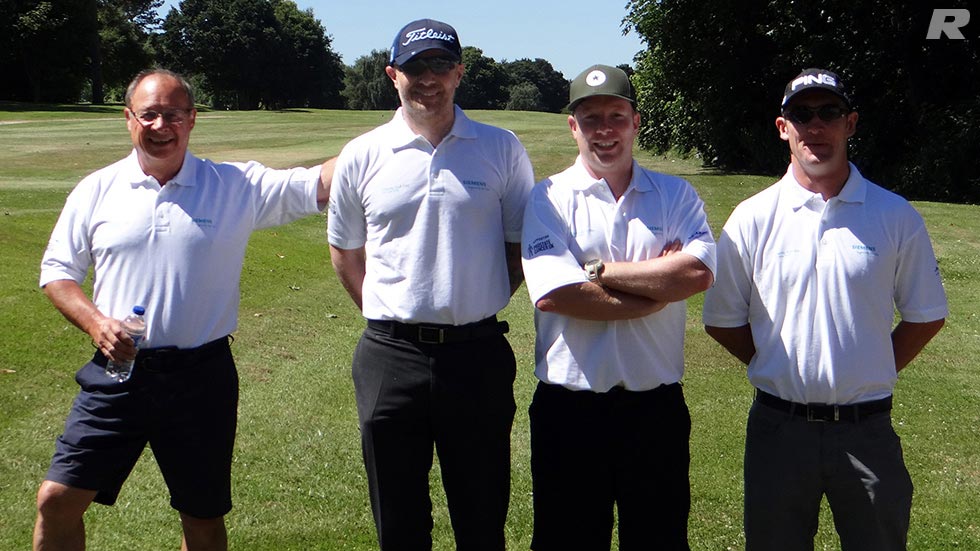 Rilmac Fabrication
Crofton Drive, Allenby Industrial Estate, Lincoln LN3 4NJ

Tel: +44 (0)1522 576535
Fax: +44 (0)1522 576582

Rilmac Holdings LTD
Crofton Drive, Allenby Road Industrial Estate, Lincoln, Lincolnshire LN3 4NJ

Tel: 01522 531711
Fax: 01522 510291