After successful involvement last year the Rilmac Group increased their presence at the latest Lincolnshire Construction Week.  Over 1,000 pupils from local schools visited The Lincolnshire Showground from 1st – 3rd October experiencing what life is like in the construction industry.  The annual event was supported by just under 40 businesses, across a range of sizes, for 2019.
Welcoming students inside The Epic Centre we built a sturdy Scaffold and a complete Asbestos Removal Enclosure, complete with disposable suits for the children to wear.  Visiting schools were then involved in the correct procedure 'rescue' of stuffed assistant 'Ted' on the scaffold.  They were also given an opportunity to explore the asbestos enclosure from the inside, fully suited up.  Brand new equipment has been provided by Rilmac supplier Thermac for use in this element providing the safest experience for the youngsters.
Rilmac's involvement in Lincolnshire Construction week is driven by Commercial Officer Catherine Davison, who believes that it is the responsibility of the construction industry today to inspire the employees of the future.  She was assisted by the complete Rilmac SHEQ (Safety, Health, Environment, Quality) team; Colin Campbell, Dan Noone and Mick Davenport, along with Roger Woodlock and Chris Ladlow from Rilmac Scaffolding.
"The children were enthusiastic and engaged with the elements brilliantly." said Catherine, "We are very lucky to have this opportunity to show local schools that the world of construction is larger than they may first think."
Des Booth, Managing Director of Rilmac Scaffolding shared the views of the board in congratulating Catherine and her team. "Thank you for organising this event and taking the lead face of Rilmac.  It was a brilliant team effort by all involved."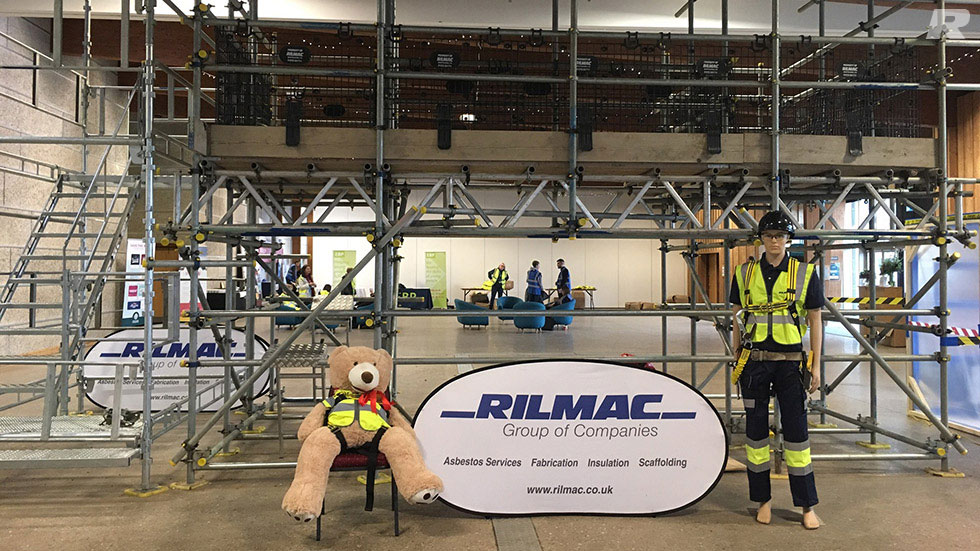 Rilmac Holdings LTD
Crofton Drive, Allenby Road Industrial Estate, Lincoln, Lincolnshire LN3 4NJ

Tel: 01522 531711
Fax: 01522 510291