The Rilmac Group are proud to have been involved with the DNRC (Defence & National Rehabilitation Centre) project near Loughborough. Rilmac Scaffolding have provided access solutions on site for the duration of the build, a contract that saw an investment of £600,00 in new equipment, over 15 new staff and took around two years. Rilmac Asbestos Services were also on site removing asbestos from key locations in the main building.
The official handover of the DNRC was held on 21st June with Prince William (a patron of the charity raising money for the centre), the Duke of Westminster (whose father began the project), and the Prime Minister in attendance. Prince William read a special poem on the theme of remembrance written by A&E nurse Debbie Lawson as part of the ceremony.
Seven members of the Rilmac team were proud to attend the handover ceremony and share in the celebration of the opening of this key facility for British service men and women. The DNRC is four times the size of its predecessor Headley Court and will continue the work of dealing with amputees and complex brain injuries. In addition to gymnasiums and hydrotherapy pools, it offers cutting edge technology such as 3D printing of prosthetic limbs.
"It's one of the most challenging contracts that we have been involved with," said Des Booth MD of Rilmac Scaffolding, "and seeing it looking like it did at the handover made me stand back and just say wow to myself."
Mark Green, who was project director on the DNRC project said of Rilmac Scaffolding, "I think Wow is the right word, a tremendous effort by your team throughout the project. I look forward to the opportunity to work together again."
"It has been a privilege to work on the DNRC," said Rilmac Scaffolding director Sam McSpadden, "and I'd like to add a special thank you to all of our employees who have been involved on site."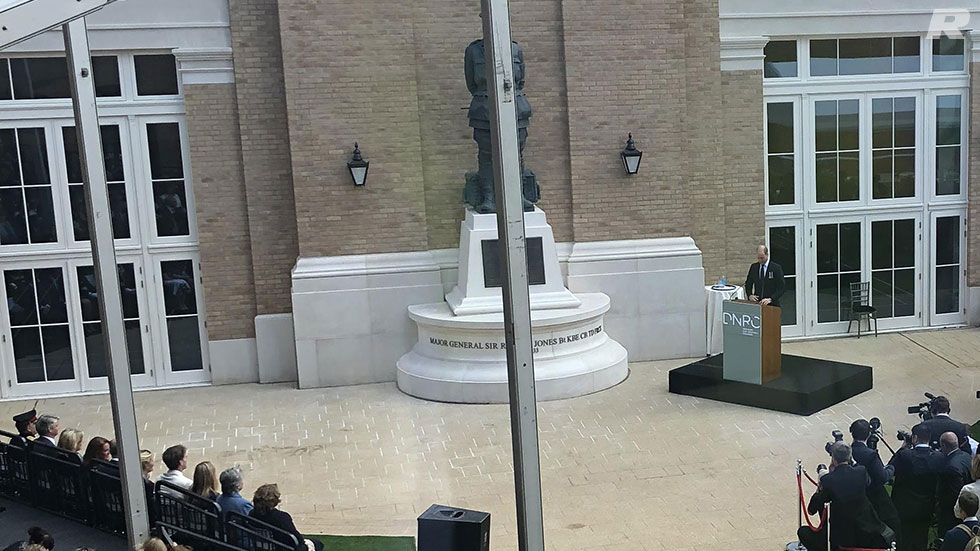 Rilmac Scaffolding - Lincoln
Greetwell Road, Lincoln, Lincolnshire LN3 4NH

Tel: 01522 545680
Fax: 01522 516530

Rilmac Scaffolding - London
Unit 4, Ashton Gate, Ashton Road, Harold Hill, Romford, RM3 8UF
Rilmac Scaffolding - Northampton
7 Edgemead Close, Round Spinney, Northampton, Northants, NN3 8RG

Tel: 01604 659 788

Rilmac Scaffolding - Huddersfield
Heritage Exchange, Wellington Mills, Plover Road, Lindley, Huddersfield, HD3 3HR
Rilmac Holdings LTD
Crofton Drive, Allenby Road Industrial Estate, Lincoln, Lincolnshire LN3 4NJ

Tel: 01522 531711
Fax: 01522 510291