Rilmac Insulation Ltd are delighted to announce that following an Asbestos Licence review undertaken by the Health & Safety Executive in December 2017 they have received a new three-year licence which is the maximum period that can be awarded by the Asbestos Licensing Unit.
Asbestos Director Ryan Hubbard said "This is excellent news as the maximum licence period allows us to tender larger and more significant projects. Many thanks to the team for their continued hard work and professionalism to achieve this."
The asbestos licence renewal follows on behind Rilmac Insulation's recent accreditation to the latest ISO 9001:2015, permission to work in Jersey, plus further accreditation renewals for SafeContractor and CHAS.
"It is vital that we achieve and continue to perform to the highest standards," said Michael Woods, Managing Director of Rilmac Insulation, "We take great pride in retaining the three-year licence status. Well done to everyone in the team who have helped achieve this."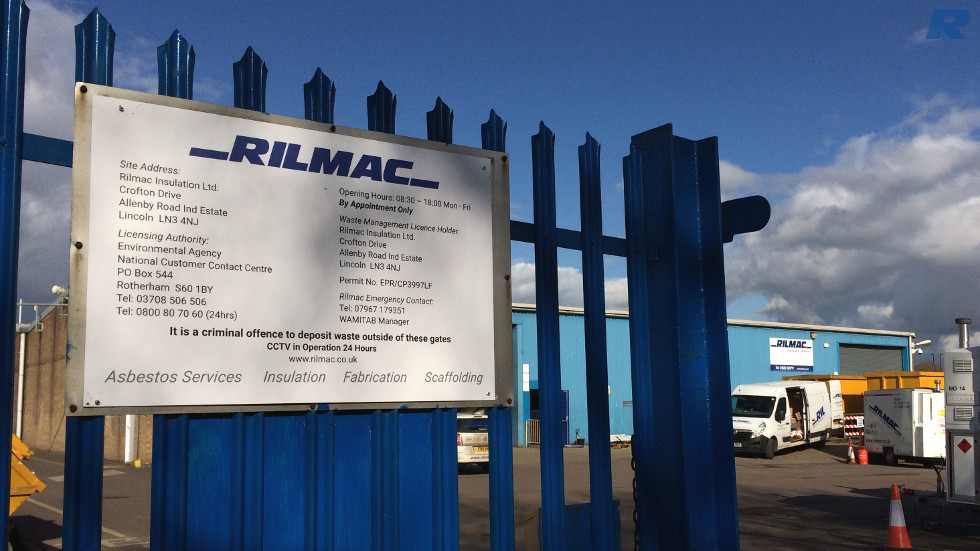 Rilmac Asbestos - Lincoln
Crofton Drive, Allenby Road Industrial Estate, Lincoln, Lincolnshire LN3 4NJ

Tel: 0800 612 9002
Fax: 01522 510291

Rilmac Asbestos - London
B.W. House, 1 Lea Road, Waltham Abbey, EN9 1AS

Tel: 0800 612 9002

Rilmac Asbestos - Huddersfield
Heritage Exchange, Wellington Mills, Plover Road, Lindley, Huddersfield, HD3 3HR

Tel: 0800 612 9002

Rilmac Asbestos - Northampton
7 Edgemead Close, Round Spinney, Northampton, Northants, NN3 8RG
Rilmac Holdings LTD
Crofton Drive, Allenby Road Industrial Estate, Lincoln, Lincolnshire LN3 4NJ

Tel: 01522 531711
Fax: 01522 510291