As part of their ongoing community involvement Rilmac Fabrication are proud to announce their sponsorship of Ruston Sports Under 13s Football Team. Fabrication's introduction to this grass roots team came from an unusual source, the local postman! The postman, who's route includes the Fabrication Beevor Street Workshop, is closely associated with Ruston's Sports Club, and when the sponsorship opportunity arose in conversation one morning the company jumped at it.
The whole Rilmac Group will be keeping an eye on the Ruston Sports Under 13s as they progress this season, especially as they were cup winners last year! The Under 13s are not the only team to have been sponsored by a Rilmac company. The Under 11s are sponsored by Rilmac Scaffolding and are managed by their Design Estimator Manager Roger Woodlock.
We wish both teams every success as they continue through this season.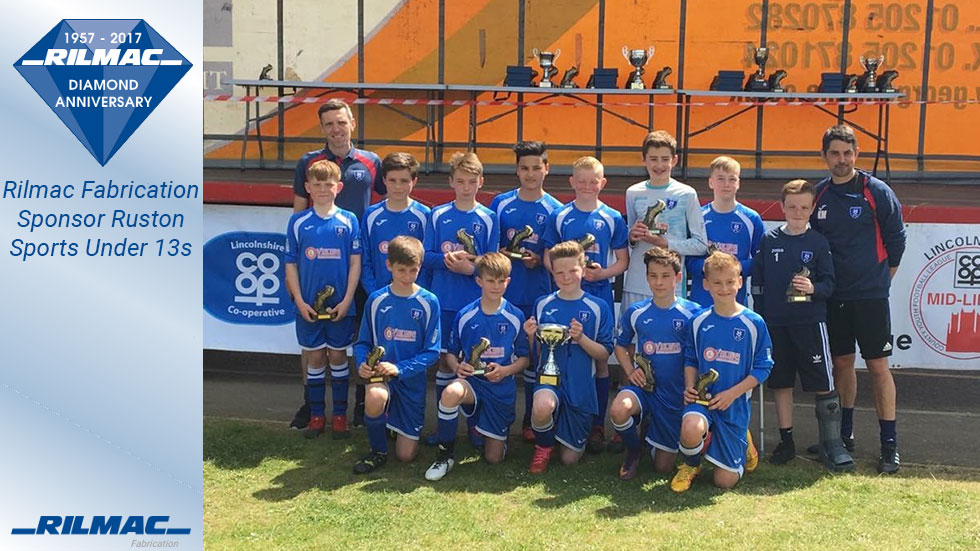 Rilmac Fabrication
Crofton Drive, Allenby Industrial Estate, Lincoln LN3 4NJ

Tel: +44 (0)1522 576535
Fax: +44 (0)1522 576582

Rilmac Holdings LTD
Crofton Drive, Allenby Road Industrial Estate, Lincoln, Lincolnshire LN3 4NJ

Tel: 01522 531711
Fax: 01522 510291