The 29th Cherry Willingham Scout and Guide Group are benefitting from a huge clear out at Lincoln based Rilmac Fabrication.  The scout and guide group receive financial support for collecting large quantities of paper for recycling and Rilmac have been helping out through a major sorting of old paperwork.  The driving force behind this collaboration is Richard Tune an of Rilmac Fabrication and Assistant Beaver Leader at the scout group.
"Unfortunately, the fabrication industry still creates a lot of paperwork even today." said Richard, "So, it is great to be able to recycle old documents and drawings for a good cause.  Obviously, some of the paperwork needs to be archived, and other more sensitive documents have to be shredded, but the rest help finance a vibrant and much used community scout group."
The collected paper is then taken away and used by Ossi Equine Feeds and Bedding.
As well as supporting the youngsters at Cherry Willingham Scouts Rilmac Fabrication and Richard have also helped out the children at Reepham Primary School.  The school had received a donation of an unwanted greenhouse and Richard arranged for the new base slabs and also delivered it complete making use of the Rilmac Fabrication truck.  This avoided the tricky prospect of dismantling and reassembly.  It will now be clad in plastic bottles by the pupils converting it in an eco-greenhouse and means of exploring new educational activities.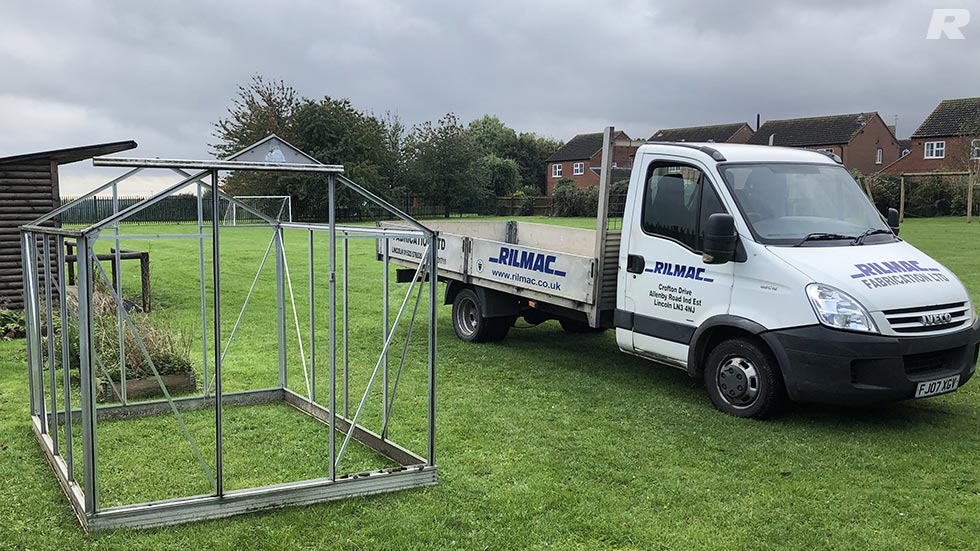 Rilmac Fabrication
Crofton Drive, Allenby Industrial Estate, Lincoln LN3 4NJ

Tel: +44 (0)1522 576535
Fax: +44 (0)1522 576582

Rilmac Holdings LTD
Crofton Drive, Allenby Road Industrial Estate, Lincoln, Lincolnshire LN3 4NJ

Tel: 01522 531711
Fax: 01522 510291