There was success for the Rilmac team competing in the annual NatWest table football tournament this year. The event, which is held in Lincoln, raised over £1,000 for MacMillan and St Barnabas. Generously, the hosts, NatWest, matched this amount with additional donations to LEAP and Lincoln YMCA.
On finals night the winning team of Steve Baxter, Tom Walker (both attack), Andy Atkinson and Mick Davenport (both defence) were on top form beating Wilkin Chapman 19 – 6 in the quarters, Duncan & Toplis 17 – 5 in the semis, and running out 17 – 6 winners against Lindum in the final. Worthy winners indeed.
Special mention should go to Steve Scawthon who was part of the squad which made the finals in the first place, and to Tom who also won the Golden Boot this year. As winners in previous years, and runners up in the 2018 tournament, it was fantastic to return to the top this year. Rilmac are looking forward to defending their title in 2020.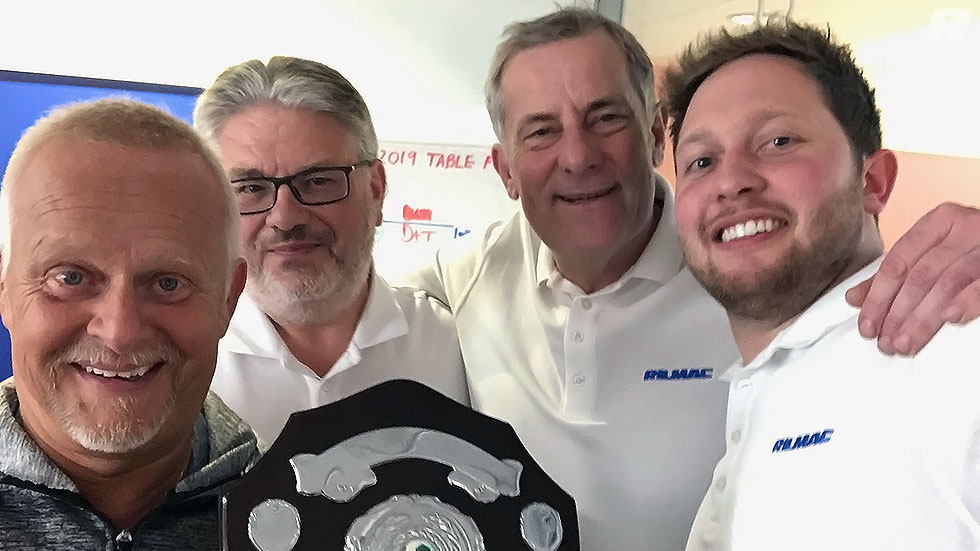 Rilmac Holdings LTD
Crofton Drive, Allenby Road Industrial Estate, Lincoln, Lincolnshire LN3 4NJ

Tel: 01522 531711
Fax: 01522 510291