For National Apprenticeship Week 2019 we took the opportunity to meet with, and introduce via our social media feeds, some of the hardworking apprentices we have at Rilmac
Liam Apps is an Apprentice Insulation Estimator in our Insulation Division.  Liam is enrolled in a Level 3 Business Administration Apprenticeship and receiving on the job training in the pricing and specification of insulation for industry.  Liam's apprenticeship will last between a year and 18 months, with an option of moving on to a level four at the end if appropriate.  He has settled in well with the team at Rilmac Insulation and believes the process to be very beneficial and an opportunity to learn a great deal.
Weronika Duda works for our Asbestos Services Division. Weronika is eight months in to her Level 3 Business Administration Apprenticeship working in the busy asbestos administration office. Her apprenticeship will run from 12 to 18 months and, if possible, she would like to progress to Level 4 after completing Level 3. She is enjoying her time at Rilmac Asbestos Services and the apprenticeship is going well for everyone involved. Weronika is delighted to have learnt so many new skills and the company are very pleased with her progress.
Craig Haywood is an apprentice scaffolder and has been working on housing development sites for our Scaffolding Division.  Currently he is completing his Scaffolding Apprenticeship level 2B learning how to safely and correctly erect scaffolding.  He has an eye on following this up with an advanced scaffolding course.  His current course will last around 18 months and he is finding it useful, describing it as 'excellent'.  Craig has become a hard-working member of the team already.
A big thank you to Craig, Weronika and Liam for letting us share their journeys.  Everyone at Rilmac is eager to support them in their apprenticeships and are looking forward to seeing how they progress.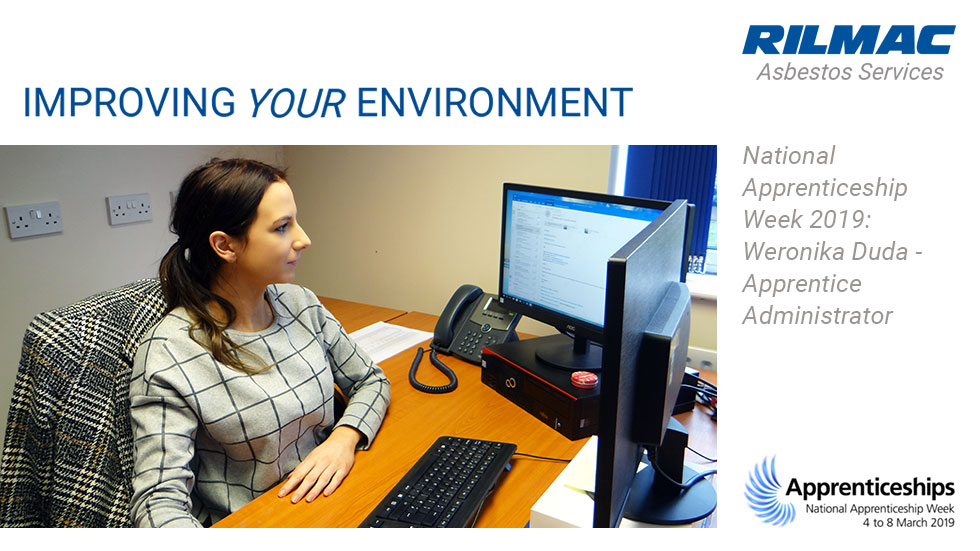 Rilmac Holdings LTD
Crofton Drive, Allenby Road Industrial Estate, Lincoln, Lincolnshire LN3 4NJ

Tel: 01522 531711
Fax: 01522 510291