The third annual Rilmac Group Training Day took place at the Epic Centre at the Lincolnshire Showground.  The day focussed around mental wellbeing issues and the responsibility for personal safety.  Both topics are especially significant to the construction and engineering sectors.  The day was built around three powerful external speakers who delivered to over 200 Rilmac employees.
First speaker, Emma Currie, opened proceedings with a bang.  She began her session with a moving piece of solo drama called Gail's Shoes which was performed while apparently wearing nothing but a sheet and high heeled shoes.  Central to her session was reflecting on who else is affected by our actions and the effect it has upon them.
Mark Clarke, the second speaker, began by giving a physical demonstration of how workplace accidents impact on an individual's home and social life.  He went on to explain the importance of the proper use of correct PPE (Personal Protection Equipment) before sharing several graphic images showing injuries caused through accidents.
The final session looked at mental wellbeing issues.  This included how to identify our own problems and how to ask for help.  Speaker Pauline Murray-Knight MBE began with an excellent visual demonstration on how we can often become overloaded or ignored.  Sections of her presentation proved challenging whilst encouraging attendees to look honestly within themselves.
Steve Baxter, Group Managing Director said, "the annual training day is now very much part of our calendar at Rilmac. The event gives us an opportunity to get as many employees as we can together, from all our depots in Lincoln, Northampton, London and Manchester and endorse the safety messages and good working practices we promote throughout the year. We base the day on the topics we feel will provide the biggest benefit to the workforce and I am pleased to say that the day has once again been very well attended whilst feedback forms confirmed the appreciation and importance of the day."
Planning for next years event is already underway.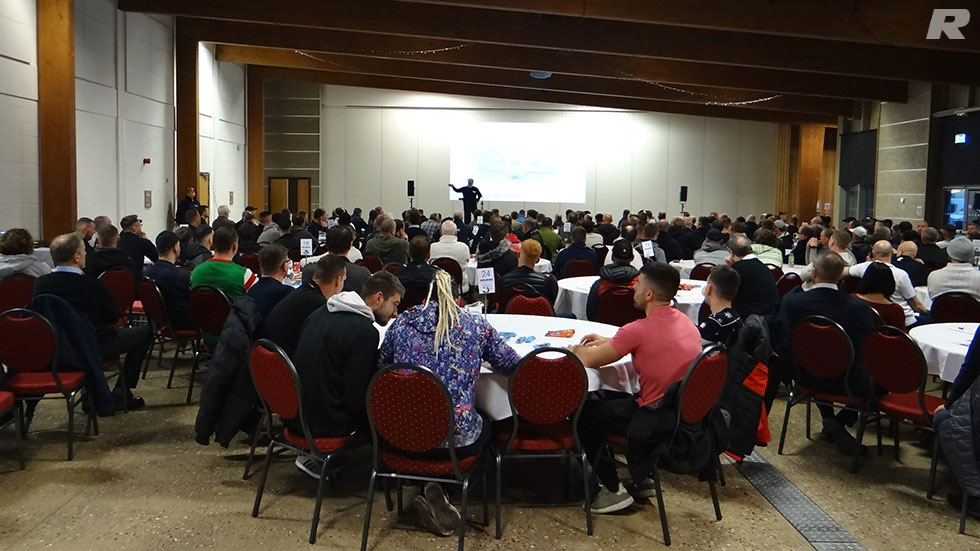 Rilmac Holdings LTD
Crofton Drive, Allenby Road Industrial Estate, Lincoln, Lincolnshire LN3 4NJ

Tel: 01522 531711
Fax: 01522 510291