Rilmac Scaffolding have announced two new long term housing projects which, between them, will provide three and a half years work for the expanding nationwide business.
The first of these projects is for Countryside Properties where Rilmac will be on The Colleys development in Grantham for around two years.  The entire development will see over 300 timber framed houses being built with a potential for further expansion.  Rilmac Scaffolding began on site in February 2020 and have already started well.
The second project is for Vistry Homes (formerly Linden Homes and Bovis Homes) with Phase One of a total 120 plot development at Bracebridge Heath near Lincoln starting in April.  Rilmac will be on site at the Bracebridge Manor development for 18 months providing access scaffolding for the timber framed housing build.
"Housing is an important part of our business mix." said Des Booth, Managing Director of Rilmac Scaffolding. "It complements our industrial and infrastructure work and we are proud to have landed these two long term projects."
Rilmac Scaffolding are also currently involved in many other long term construction projects including further housing developments in Lincolnshire and Yorkshire, large scale student accommodation blocks, a football stadium and a cinema.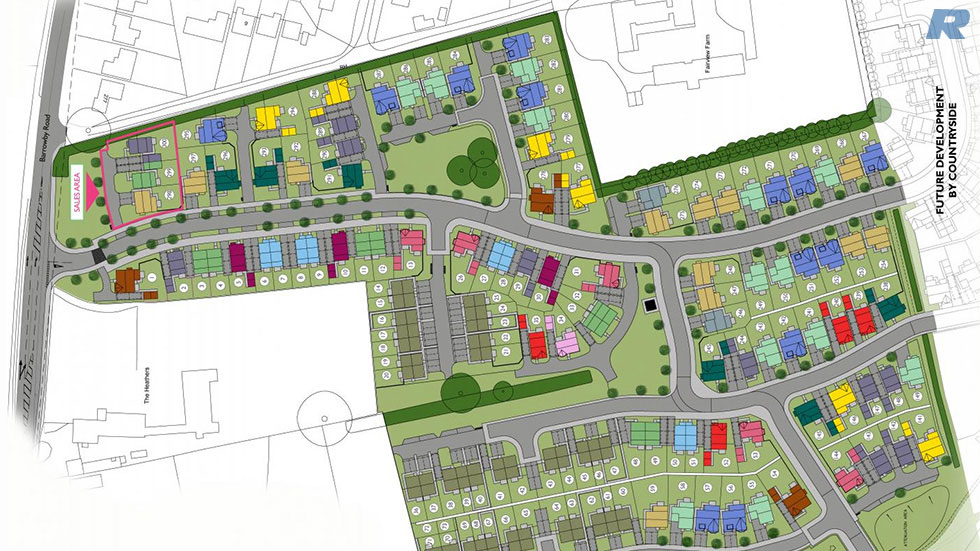 Rilmac Scaffolding - Lincoln
Greetwell Road, Lincoln, Lincolnshire LN3 4NH

Tel: 01522 545680
Fax: 01522 516530

Rilmac Scaffolding - London
Unit 4, Ashton Gate, Ashton Road, Harold Hill, Romford, RM3 8UF
Rilmac Scaffolding - Northampton
7 Edgemead Close, Round Spinney, Northampton, Northants, NN3 8RG

Tel: 01604 659 788

Rilmac Scaffolding - Huddersfield
Heritage Exchange, Wellington Mills, Plover Road, Lindley, Huddersfield, HD3 3HR
Rilmac Holdings LTD
Crofton Drive, Allenby Road Industrial Estate, Lincoln, Lincolnshire LN3 4NJ

Tel: 01522 531711
Fax: 01522 510291