The main body of the Lincoln Tank Memorial was shipped to it's new home on Tritton Road today, Friday 24th April 2015. The delicate operation of moving the 4.8 tonne structure from Rilmac Fabrication's nearby Beevor Street address to it's new home on the Tritton Road roundabout took some 5 hours and was overseen by Rilmac Directors Terry Cutter and Alan Wilds with a host of onlookers including Lincoln Tank Memorial Chairman Joe Cooke MBE.
15 figures will now be placed around the memorial that were cut by plasma operator Ashley Tomlin of Rilmac before being powder coated in a contrasting black colour.
The placement of the remaining figures and signage along with the finishing of the base will all happen over the next week, ready for the official unveiling on the morning of Sunday the 10th May.
Rilmac Fabrications Director Terry Cutter said "This is a very prestigious job and we are very pleased to be associated with it. The tank is going to be there for a very, very long time and will be seen by a lot of people. It is a demonstration that engineering skills and heritage are still alive here today. But not only have we used traditional skills, we have used the latest technology too, with 3D computer design and the separate component parts have been created using high definition plasma cutting. What is really fantastic is that so many local companies have been involved, and even rival companies have come together with a common goal."
Fabricator Jason Coletti who worked on the project said: "I was very happy when I heard that we would be working on the project. Everything else that I have ever made will probably never be seen by anyone, but this is the one thing that everyone will see, and I am going to tell all my friends and family that I worked on it."
Read more:
http://www.lincolnshireecho.co.uk/pictures/Lincoln-Tank-Memorial-arrives-Tritton-Road/pictures-26385105-detail/pictures.html#ixzz3YV45DPJX
http://www.lincolnshireecho.co.uk/VIDEO-Watch-Lincoln-Tank-Memorial-installed/story-26389058-detail/story.html
http://thelincolnite.co.uk/2015/04/group-celebrate-arrival-of-5-tonne-lincoln-tank-memorial/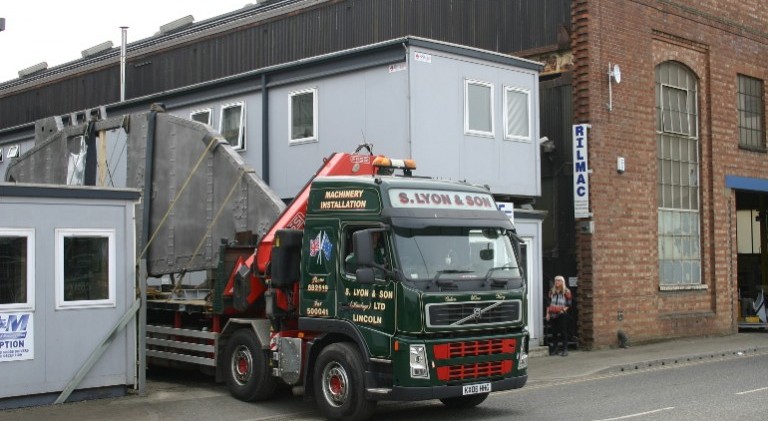 Rilmac Fabrication
Crofton Drive, Allenby Industrial Estate, Lincoln LN3 4NJ

Tel: +44 (0)1522 576535
Fax: +44 (0)1522 576582

Rilmac Holdings LTD
Crofton Drive, Allenby Road Industrial Estate, Lincoln, Lincolnshire LN3 4NJ

Tel: 01522 531711
Fax: 01522 510291