Lincoln based Rilmac Fabrication have recently completed a number of large scale steel plant products which will ultimately be deployed on road building projects in the US. Working with UK based Parker Plant, Rilmac manufactured machinery elements which are used to store, deposit and smooth aggregates as part of the road building process.
The Autoplace PS6 weighs over 7100kg when complete and were supplied in component parts for delivery to the end user. Made from hard wearing steel the Autoplace PS6 is used in a wide range of applications with variable width concrete spreading, and dual lane smoothing in a single pass.
The larger Rustler 12 is over 8m x 17m x 3.5m and each one is completed on a trailer chassis, also made by Rilmac Fabrication, with the tractor unit able to drive each one from Rilmac's main workshop. Also from mild steel the Rustler 12 is a self-erecting remote batch plant designed to work with most ready mix, aggregate and cement options.
"We have been very pleased to meet the challenge of both these projects for Parker Plant." Said Rilmac Fabrication Operations Director Terry Cutter, "They have given us the opportunity to use our expertise and experience on impressive pieces of plant. It was great to see them being driven out of our workshop."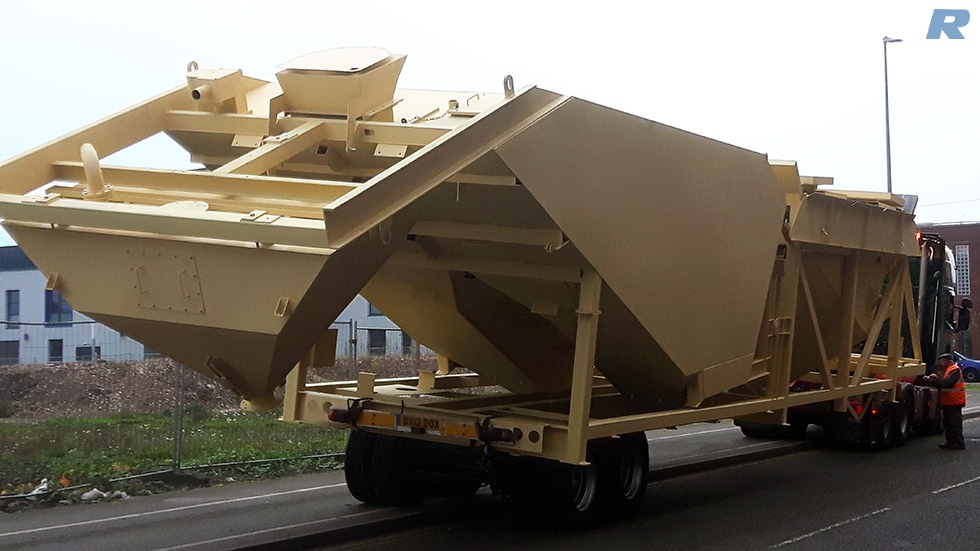 Rilmac Fabrication
Crofton Drive, Allenby Industrial Estate, Lincoln LN3 4NJ

Tel: +44 (0)1522 576535
Fax: +44 (0)1522 576582

Rilmac Holdings LTD
Crofton Drive, Allenby Road Industrial Estate, Lincoln, Lincolnshire LN3 4NJ

Tel: 01522 531711
Fax: 01522 510291