It was not the best weather for having your head shaved outside, however Janice Batchelor, scheduler at Rilmac Fabrication, was doubly brave as she faced the Macmillan Cancer Support Charity "Brave The Shave" Challenge on Friday 7th April.
Cancer care is an issue close to Janice's heart, and with the support of family, friends, and her colleagues at the Rilmac Group, she was able to raise over £700 across sponsorship, donations, and via the official Brave the Shave website, by the time of the event, and is hoping to add more in the days afterwards. The staff at Rilmac Fabrication have been particularly supportive in fundraising and providing the location for the big shave, something which has driven Janice on.
"I have been amazed by the support, not just from family and friends, but from everyone at Rilmac too. I never expected to raise this much. Thank you everyone." said Janice as she prepared herself for the challenge.
Dave Gilchrist, Rilmac Fabrication Production Engineer, was doing the 'honours' and members from the Fabrication team gathered around as the moment arrived. "Blimey, it's cold," exclaimed Janice, as Dave and his clippers met the task, "I don't know how you lads put up with it!"
Returning to work after lunch Janice felt the benefit of one of the head scarfs her mother had made her in advance. "It will take some getting used to," said Janice, "but what's a little discomfort compared to the important support the MacMillan Nurses provide?"
If anyone would like to donate and add to Janice's total the fundraising website is still available here: https://bravetheshave.org.uk/shavers/janice-batchelor/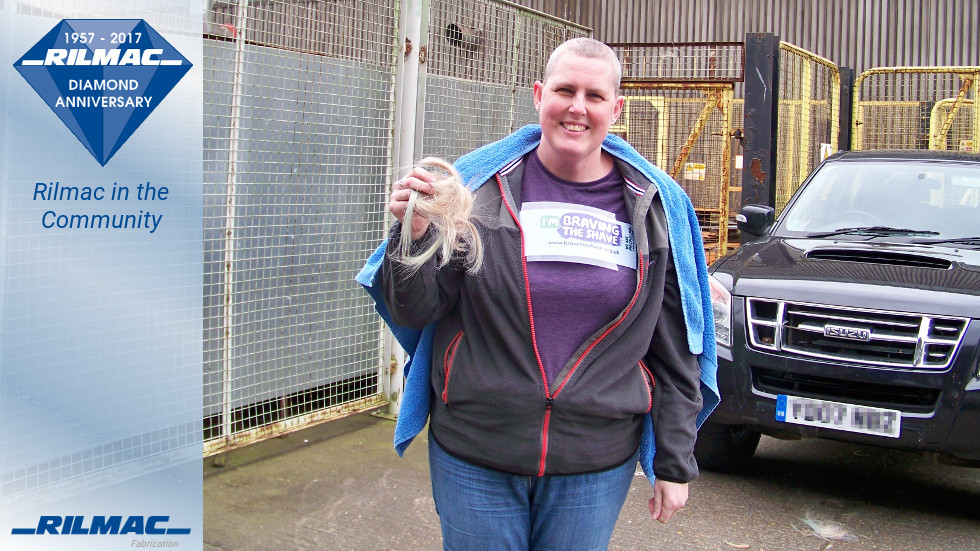 Rilmac Holdings LTD
Crofton Drive, Allenby Road Industrial Estate, Lincoln, Lincolnshire LN3 4NJ

Tel: 01522 531711
Fax: 01522 510291