After the success of the first annual, Group wide training day held at the end of 2017 Rilmac were looking forward to improving the event for 2018.  Once again hosted at the Epic Centre, Lincolnshire Showground at the end of December the training day saw the largest gathering of Rilmac staff ever.  Employees from all over the country attended, traveling from as far as the North West, London and the South Coast.  All four divisions were represented; Asbestos Services, Fabrication, Insulation and Scaffolding.
Initially the employees were introduced to one Professor Stuart Brown, who's underwhelming talk on health and safety was loudly disrupted by an attendee until it was revealed that both men were actors from Juice Learning and would be presenting various, far more vibrant sessions throughout the day.  The presence of the team from Juice added another level of life and interest to the event as they introduced important topics through drama and discussions.
However, the day offered even more to the Rilmac staff in attendance.  The NHS gave a fascinating presentation on Mental Health Awareness, and Paul Blanchard gave a moving talk about his life after an accident at work, which has left him confined to a wheelchair.
There was also an opportunity for most of the Group's fleet of vans to be checked over, new ID cards and helmets to be handed out, and documents to be signed.
So that requirements of each of the different Divisions could be met, time was set aside for a number of breakout sessions, targeting specific areas suitable to each company.  These included scaffolding design appreciation, correct use of technology, health & safety in shared working areas, alongside lighter hearted exercises including play card construction and word searches.
Juice Learning rounded the day off with some more highly entertaining and educational H&S drama before everyone was allowed to head off for a well-deserved Christmas and New Year break.
"Occasionally the topics that need to be covered at events like these can be dry and sometimes wearing." said Steve Baxter, Rilmac Group Managing Director, "Having an opportunity to reach the bulk of our staff at a carefully planned event like this is vital, so it is important that the content is presented in as an engaging way as possible.  I'd like to thank everyone for their input, the NHS Lincs Partnership, Paul Blanchard, SMH Products, 48.3 Scaffold Design, the Showground, and of course Juice Learning.  We'll need to plan carefully so we can top this next year!"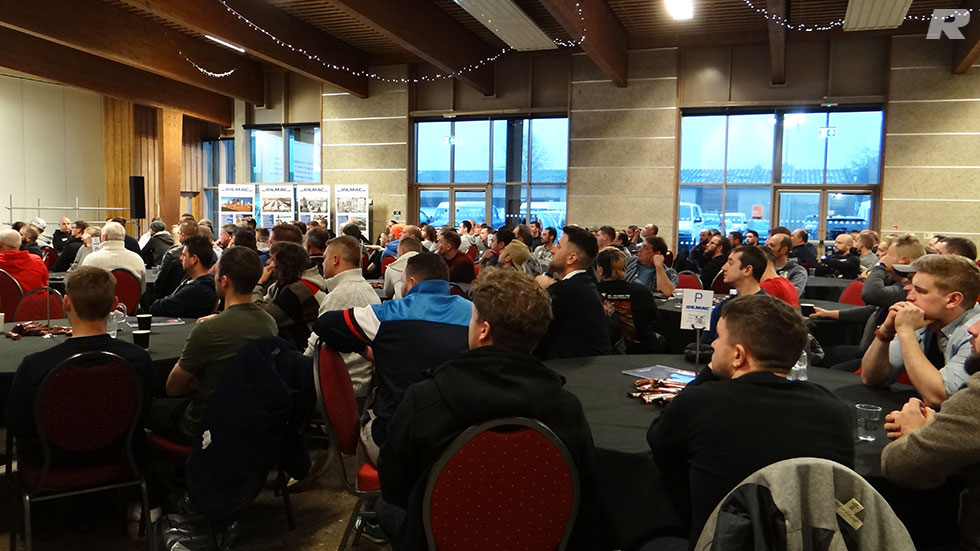 Rilmac Asbestos - Manchester
Unit D21 Fieldhouse Industrial Estate, Fieldhouse Road, Rochdale, OL12 0AA

Tel: 0800 612 9002

Rilmac Asbestos - Lincoln
Crofton Drive, Allenby Road Industrial Estate, Lincoln, Lincolnshire LN3 4NJ

Tel: 0800 612 9002
Fax: 01522 510291

Rilmac Asbestos - London
Unit 4, Ashton Gate, Ashton Road, Harold Hill, Romford, RM3 8UF

Tel: 0800 612 9002

Rilmac Asbestos - Huddersfield
Heritage Exchange, Wellington Mills, Plover Road, Lindley, Huddersfield, HD3 3HR

Tel: 0800 612 9002

Rilmac Asbestos - Northampton
7 Edgemead Close, Round Spinney, Northampton, Northants, NN3 8RG
Rilmac Holdings LTD
Crofton Drive, Allenby Road Industrial Estate, Lincoln, Lincolnshire LN3 4NJ

Tel: 01522 531711
Fax: 01522 510291