The Rilmac Group were proud to be sponsors of ' Cowley v Cowley 2 – The Champ of the Bank '.  This was the second year running they have sponsored this 'Question of Sport' style charity event which was held at The Engine Shed in Lincoln on Monday 15th April.  This rematch gave Nicky Cowley the opportunity to get his revenge on his brother Danny, last year's champion.
The event will raise funds for three important charities:
Sophie's Journey – Developed by Liam and Stacey Mulcahy as a foundation in January 2015 to support families who were dealing with children with Life Limiting Conditions in memory of their daughter Sophie who sadly passed from Kidney Failure on 23rd October 2014.
Linkage Trust – A Lincolnshire-based charity supporting people with learning disabilities. Linkage is proud to deliver high-quality specialist education, care, employment and support services.  Everything they do is about valuing and supporting individuals, their carers and families.
LCFC Foundation – To create and provide opportunities that inspire and empowers individuals and communities to develop and improve their physical, social or mental well-being.
It was a fantastic event and great news that Nicky did manage his revenge, which sets things up nicely for next year!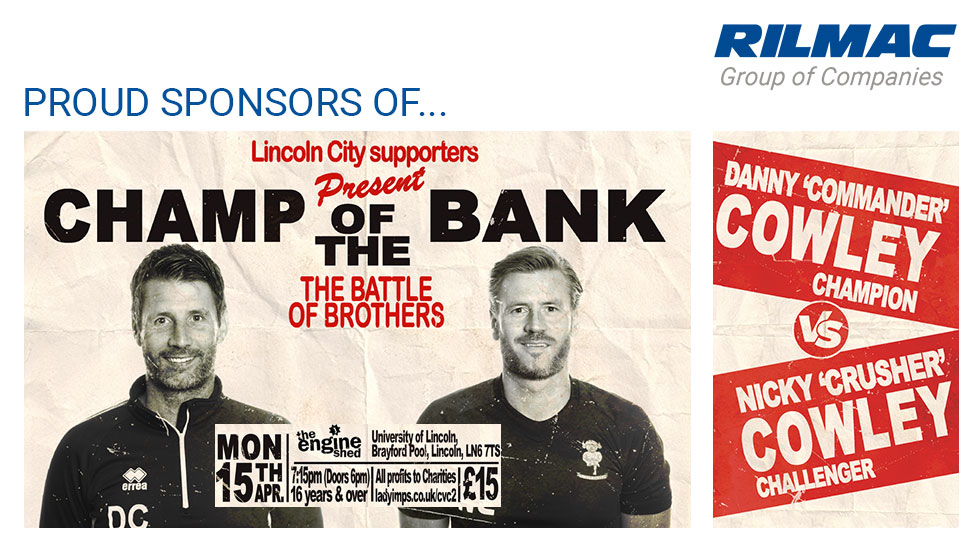 Rilmac Holdings LTD
Crofton Drive, Allenby Road Industrial Estate, Lincoln, Lincolnshire LN3 4NJ

Tel: 01522 531711
Fax: 01522 510291