Project: Underbase for Offshore Turbine
Final Location: Pegaga Gas Field Development, Malaysia
Timescale: – July/August 2019
Rilmac Fabrication were contracted by a global engineering concern to build three high-end underbase fabrications for use on an offshore gas platform.
Due to the exacting nature of the project all key stages of the fabrication and welding processes were witnessed by a third-party inspection body (ABS).  On completion of the fabrication work the underbase was finish machined by Rilmac's machining partner ADA Machining of Ashton -Under Lyne.
As these underbase will be used offshore, surface preparation and painting were key for this project.  The underbase fabrication were prepared to ISO8601-3: P3 and finish painted to meet ISO12944:5 ASM.06, a three-coat system with a durability of over 15 years. The painting system is approved to NORSOK MS01 System 1 Ref. ERO024159-98. All stages of the preparation and painting were inspected by NACE level 3 inspectors.
The first completed fabrication was packed and loaded onto a flat rack for shipping to Houston USA.  Timing was critical to ensure the agreed sailing requirements from London Gateway were met.  Once in Houston the completed underbase will be package with the gas turbine and generators before being shipped to its final destination in Malaysia, where it will be used on the Pegaga Gas Field Development project.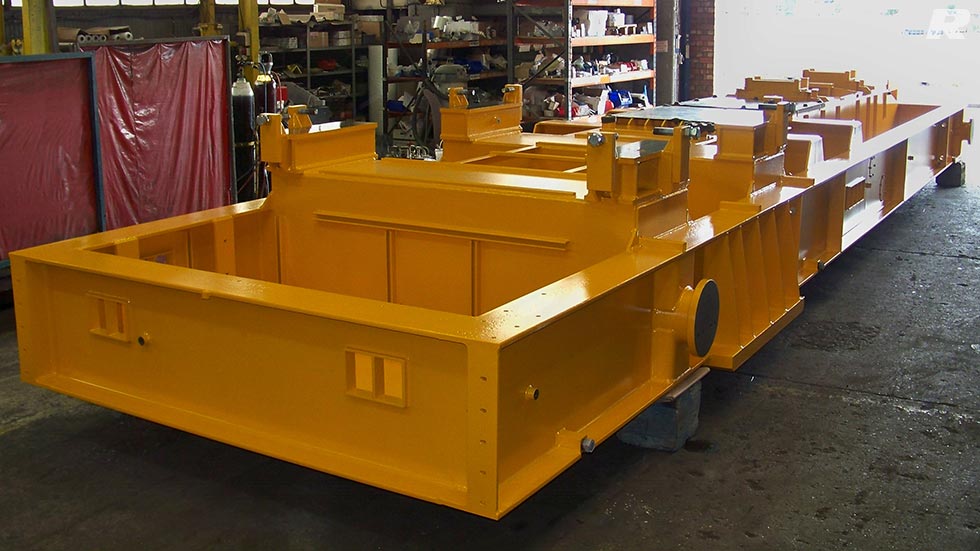 Contact Numbers
Rilmac Fabrication
Crofton Drive, Allenby Industrial Estate, Lincoln LN3 4NJ

Tel: +44 (0)1522 576535
Fax: +44 (0)1522 576582

Rilmac Holdings LTD
Crofton Drive, Allenby Road Industrial Estate, Lincoln, Lincolnshire LN3 4NJ

Tel: 01522 531711
Fax: 01522 510291

What Our Clients Say
"Big thanks goes out to Rilmac for turning the TWD round in a very fast pace for the access ramp, and all staff for pulling in the works I have asked you to do in just over the last 2 weeks, wouldn't get that service from any other scaffolding company that's for sure."
Peter Laskowski - Project Manager
Kier Northern