SERVICE:
Steel Fabrication
LOCATION:
Tata Steel, Scunthorpe
OUR APPROACH:
Rilmac Fabrication have completed the supply of two sets of fan casings and associated duct work to Howden. The units were successfully trial assembled in our workshop prior to installation at Tata Steel, Scunthorpe.
In addition to the diverse range of steel fabrications we produced, Rilmac were also involved in the supply of pipe work modifications and installation on this project. This included work on fan water pipe work and modification of the Nitrogen pipe work associated with this site up-grade.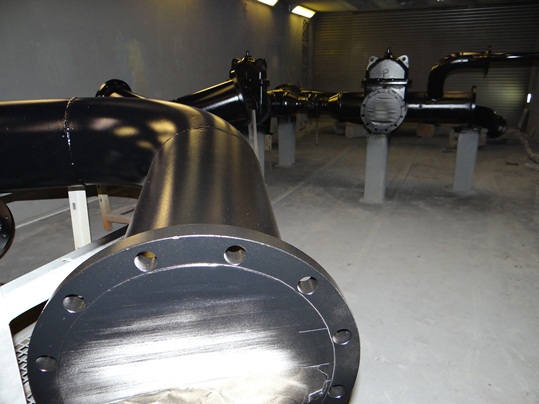 Contact Numbers
Rilmac Fabrication
Crofton Drive, Allenby Industrial Estate, Lincoln LN3 4NJ

Tel: +44 (0)1522 576535
Fax: +44 (0)1522 576582

Rilmac Holdings LTD
Crofton Drive, Allenby Road Industrial Estate, Lincoln, Lincolnshire LN3 4NJ

Tel: 01522 531711
Fax: 01522 510291

What Our Clients Say
"I'd like to say I am very happy with the team on site. They have been very helpful and the team all seem to understand the site is difficult to work in and are doing a very good job of working well without causing issues. "
Belfor