SERVICE:
Steel Fabrication
LOCATION:
Tata Steel, Scunthorpe
OUR APPROACH:
Rilmac Fabrication have completed the supply of two sets of fan casings and associated duct work to Howden. The units were successfully trial assembled in our workshop prior to installation at Tata Steel, Scunthorpe.
In addition to the diverse range of steel fabrications we produced, Rilmac were also involved in the supply of pipe work modifications and installation on this project. This included work on fan water pipe work and modification of the Nitrogen pipe work associated with this site up-grade.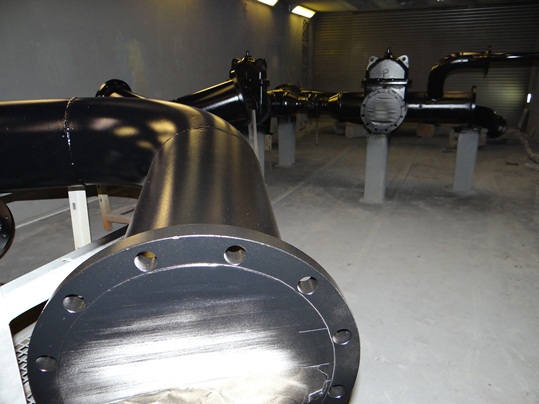 Contact Numbers
Rilmac Fabrication
Beevor Street, Lincoln, Lincolnshire, UK LN6 7DJ

Tel: +44 (0)1522 576535
Fax: +44 (0)1522 576582

Rilmac Holdings LTD
Crofton Drive, Allenby Road Industrial Estate, Lincoln, Lincolnshire LN3 4NJ

Tel: 01522 531711
Fax: 01522 510291

What Our Clients Say
"Throughout, the team have not only focused on their job at hand but more importantly for me, they have been courteous to my staff and mindful of the fact that we are an operational [division] with on going responsibilities. It has been a pleasure having the team [with us] and I wish them well in the future. Please pass on my thanks to the guys."
MN, Cornwall