Project: Incline Screen Units
Client: Screen Systems
Quantity: Three
Use: Municipal solid/liquid waste
Destination: Hong Kong
Water screen supply partners Screen Systems contracted Rilmac Fabrication to manufacture three large bespoke units to house screens for use by a customer based in Hong Kong. These are the first swivel screens manufactured for production and this functionality enables the end user to easily clean screens during use. The completed units are 3000mm x 1900mm x 1500mm with the main body fabricated from 3mm stainless steel with the ends made from 4mm stainless steel – EN10088-3:1:4401.
The units were fabricated to design drawings prepared by Rilmac Fabrication in liaison with Screen Systems and included stainless steel pipework for the introduction and removal of dirty water used in the cleaning process.
The water screens which were fitted in to the completed fabrications are single unit 3000mm SX Swivel Screens with a 1.5mm aperture, designed, manufactured and supplied by Screen Systems.
The final use for the units on installation in Hong Kong is the filtering of municipal solid / liquid waste. This project is one of several designed and built with Screen Systems.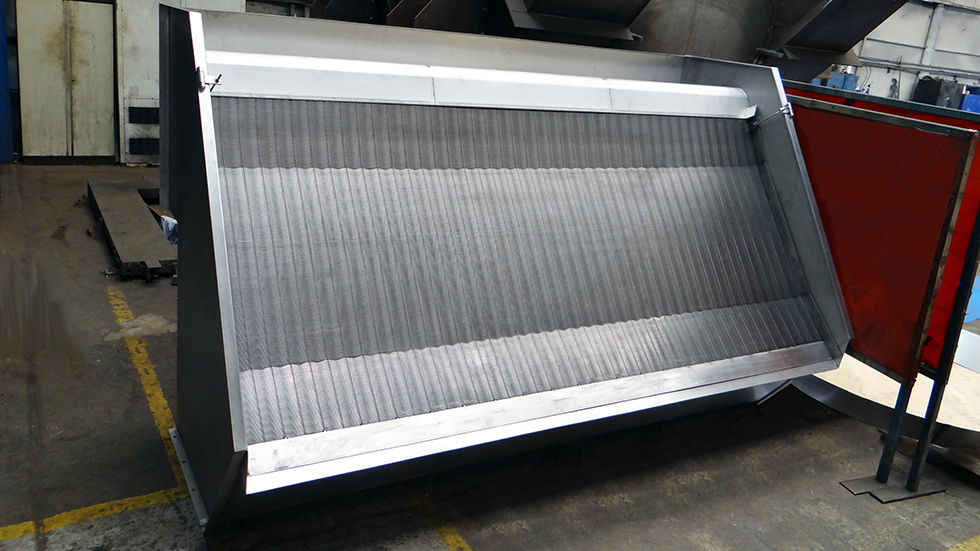 Contact Numbers
Rilmac Fabrication
Crofton Drive, Allenby Industrial Estate, Lincoln LN3 4NJ

Tel: +44 (0)1522 576535
Fax: +44 (0)1522 576582

Rilmac Holdings LTD
Crofton Drive, Allenby Road Industrial Estate, Lincoln, Lincolnshire LN3 4NJ

Tel: 01522 531711
Fax: 01522 510291

What Our Clients Say
"Thanks very much for your involvement in helping us come to a satisfactory outcome.
Firstly meeting me on site at short notice and then coming to an arrangement to allow operatives to repair the pipe in a safe environment.
The feedback we got from the tenant and our operatives re your operatives work was first class."
Shaun Walton