Client: Parker Plant
Project: Rustler 12
Scale: 8.357m x 17.557m x 3.571m
Materials: Mild Steel
Destination: USA
Number Required: 4
End Use: Road building
One of the largest projects Rilmac Fabrication have completed for Parker Plant. The Rustler 12 was built as a series of components, painted with primer, completed on the trailer chassis with the tractor unit coupling up and driven from the workshop to Leicester. Designed and built to work with ready-mix producers and allowing for better truck utilisation with a highly mobile, self-erecting remote concrete batch plant. The plant can be configured to suit most ready-mix applications with numerous aggregate and cement storage options.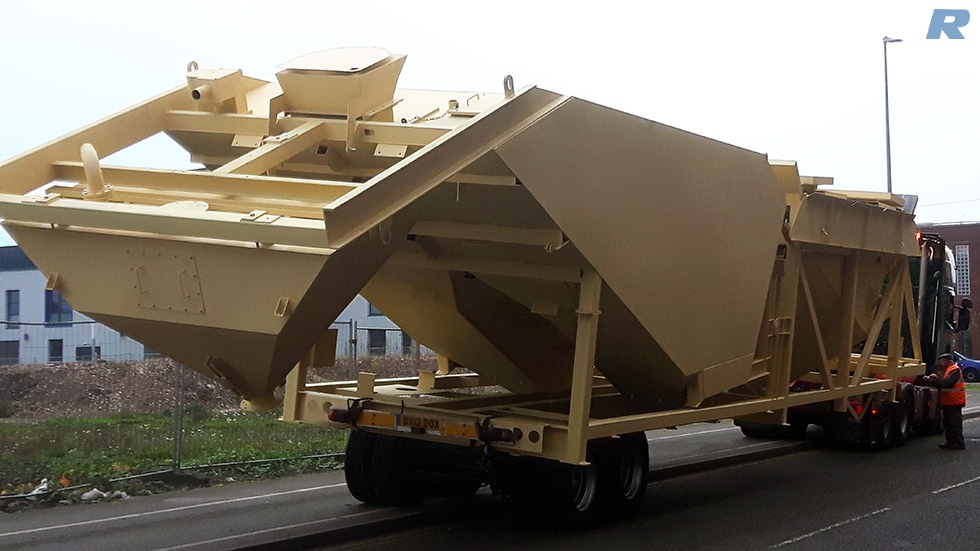 Contact Numbers
Rilmac Fabrication
Beevor Street, Lincoln, Lincolnshire, UK LN6 7DJ

Tel: +44 (0)1522 576535
Fax: +44 (0)1522 576582

Rilmac Holdings LTD
Crofton Drive, Allenby Road Industrial Estate, Lincoln, Lincolnshire LN3 4NJ

Tel: 01522 531711
Fax: 01522 510291

What Our Clients Say
"Thanks very much for your involvement in helping us come to a satisfactory outcome.
Firstly meeting me on site at short notice and then coming to an arrangement to allow operatives to repair the pipe in a safe environment.
The feedback we got from the tenant and our operatives re your operatives work was first class."
Shaun Walton