Client: Mulgrave Properties
Project: Housing
Location: Cloughton
Value: £80,000
Timescale: July 18 – April 19
Rilmac Scaffolding have been on site in Cloughton North Yorkshire providing access scaffolding for a housing development of 24 houses. Having a team on site has allowed for quick changes to be made during the build and the developers to make great progress across all trades.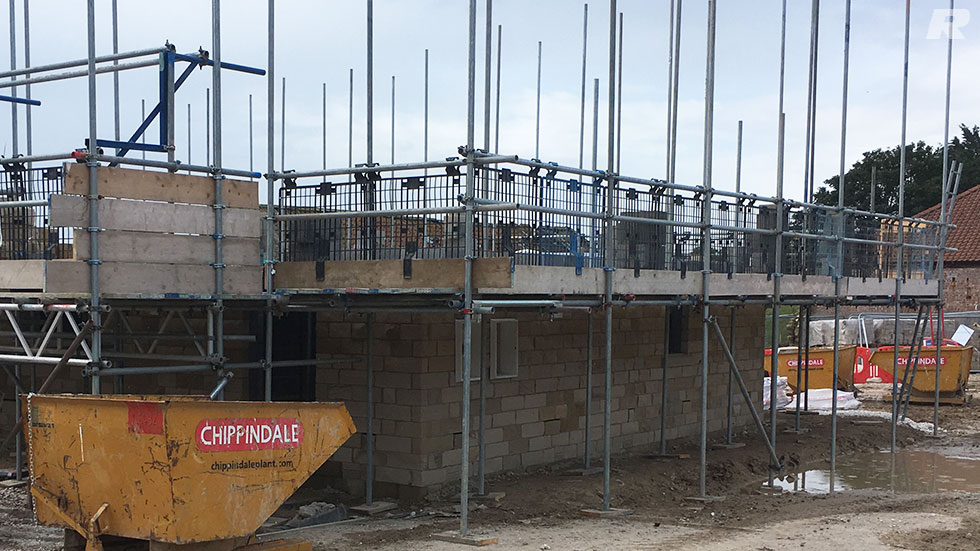 Contact Numbers
Rilmac Scaffolding - Lincoln
Greetwell Road, Lincoln, Lincolnshire LN3 4NH

Tel: 01522 545680
Fax: 01522 516530

Rilmac Scaffolding - London
B.W. House, 1 Lea Road, Waltham Abbey, EN9 1AS

Tel: 0203 553 1283

Rilmac Scaffolding - Northampton
Unit 3, The Scorpion Centre, 19-21 Hartburn Close, Crow Lane Industrial Estate, Northamptonshire NN3 9UE

Tel: 01604 659 788

Rilmac Scaffolding - Huddersfield
Heritage Exchange, Wellington Mills, Plover Road, Lindley, Huddersfield, HD3 3HR
Rilmac Holdings LTD
Crofton Drive, Allenby Road Industrial Estate, Lincoln, Lincolnshire LN3 4NJ

Tel: 01522 531711
Fax: 01522 510291

What Our Clients Say
"Thank you for the email and photos. Very impressive! Looked very clean and tidy.
Arrived back yesterday to a house looking better than the photos we had! The work was very clean and no trace of anyone being here! So job well done! Thank you again for your quick response too!"
Jennifer Parkin