Client: Mulgrave Properties
Project: Housing
Location: Cloughton
Timescale: July 18 – April 19
Rilmac Scaffolding have been on site in Cloughton North Yorkshire providing access scaffolding for a housing development of 24 houses. Having a team on site has allowed for quick changes to be made during the build and the developers to make great progress across all trades.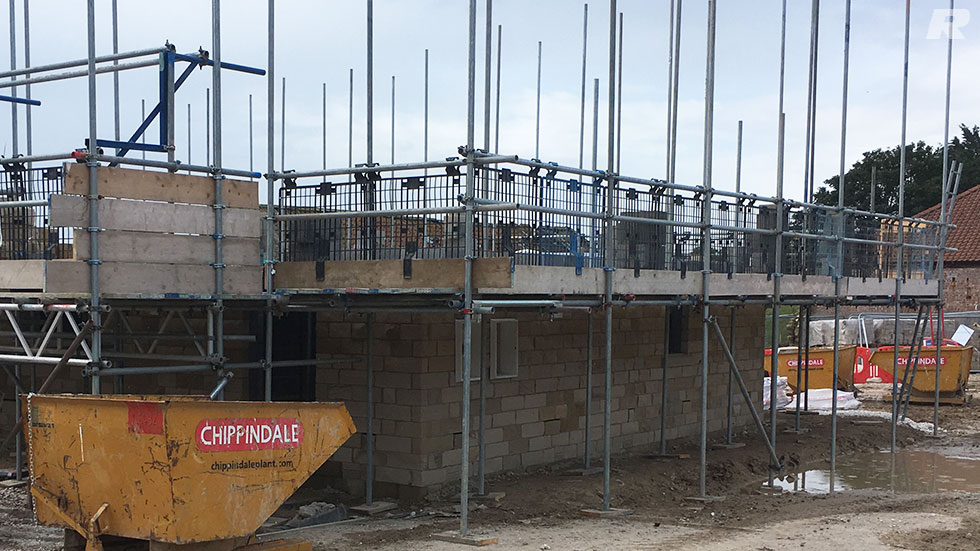 Contact Numbers
Rilmac Asbestos - Manchester
Swan Building, Swan Street, Manchester, M4 5JW
Rilmac Scaffolding - Lincoln
Greetwell Road, Lincoln, Lincolnshire LN3 4NH

Tel: 01522 545680
Fax: 01522 516530

Rilmac Scaffolding - London
B.W. House, 1 Lea Road, Waltham Abbey, EN9 1AS

Tel: 0203 553 1283

Rilmac Scaffolding - Northampton
7 Edgemead Close, Round Spinney, Northampton, Northants, NN3 8RG

Tel: 01604 659 788

Rilmac Scaffolding - Huddersfield
Heritage Exchange, Wellington Mills, Plover Road, Lindley, Huddersfield, HD3 3HR
Rilmac Holdings LTD
Crofton Drive, Allenby Road Industrial Estate, Lincoln, Lincolnshire LN3 4NJ

Tel: 01522 531711
Fax: 01522 510291

What Our Clients Say
""It all looks great, thank you.""
Connor Muir
Siemens Industrial Turbomachinery Ltd.