Project: Environmental clean and asbestos removal
Location: Lincoln County Hospital Maternity Block
Client: RG Carter
Timescale: Eight Months
As part of their work at Lincoln County Hospital Maternity Block RG Carter employed Rilmac Asbestos Services for several projects.  This began by assisting the ULHT (United Lincolnshire Hospitals Trust) appointed asbestos consultant carry out inspections under controlled conditions throughout the ceiling voids on the ground floor.
Subsequently Rilmac carried out soft-stripping, environmental cleaning and disposal of non-hazardous waste, including 870m2 of perforated metal ceiling tiles and associated light fittings.  This was followed by the removal of non-licenced hanger gaskets and MMMF pipe insulation and the installation of new pipe hangers.
The next stage saw Rilmac making safe the locations where asbestos had been identified, collating all the correct paperwork and completing removal of hazardous waste under controlled conditions.  A further environmental clean was made of previously contaminated areas and all waste safely disposed on.
Finally, where required, Rilmac operatives were on hand for the window removal element of the project which involved some out of normal hours work.  It total, between four and six operatives were on site for the eight-month project.
RG Carter supplied the welfare, security, power and water and ULHT employed independent consultants and air monitoring on site.
Testimonial:
"I just wanted to drop you an email commending Gavin Mainprize for the work he has done with us, so far, on the Maternity ward.
Nothing is ever two much of Gavin, he has an excellent attitude and manner when dealing with staff members and I also always feel comfortable in the knowledge that he will carry out the task asked of him, correctly and with the safest methods.
He is an excellent person to have in your team and I am sure we will be seeing him again before our work in the hospital is complete."
Samuel Rawding – RG Carter.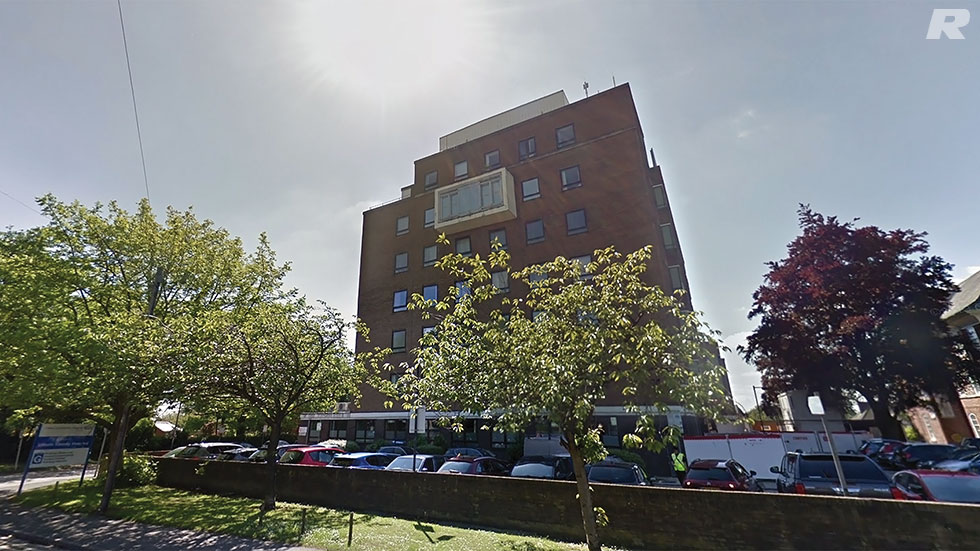 Contact Numbers
Rilmac Asbestos - Manchester
Unit D21 Fieldhouse Industrial Estate, Fieldhouse Road, Rochdale, OL12 0AA

Tel: 0800 612 9002

Rilmac Asbestos - Lincoln
Crofton Drive, Allenby Road Industrial Estate, Lincoln, Lincolnshire LN3 4NJ

Tel: 0800 612 9002
Fax: 01522 510291

Rilmac Asbestos - London
Unit 4, Ashton Gate, Ashton Road, Harold Hill, Romford, RM3 8UF

Tel: 0800 612 9002

Rilmac Asbestos - Huddersfield
Heritage Exchange, Wellington Mills, Plover Road, Lindley, Huddersfield, HD3 3HR

Tel: 0800 612 9002

Rilmac Asbestos - Northampton
7 Edgemead Close, Round Spinney, Northampton, Northants, NN3 8RG
Rilmac Holdings LTD
Crofton Drive, Allenby Road Industrial Estate, Lincoln, Lincolnshire LN3 4NJ

Tel: 01522 531711
Fax: 01522 510291

What Our Clients Say
"The design services of Rilmac have been invaluable to us across various projects within MOD CA contracts making use of the in house bespoke design services involved in some difficult projects made easier by the professional approach.
Wiliness as previously mentioned is evident in occasions of assistance in site attendance and advice to both our business and the client CA in advising both on any aspects they can be of assistance. They promote collaborative working across all parties."
Nick Burrows, Area Manager
Daubney