Project: Housing Development
Client: Linden Homes
Location: Hatfield, nr. Doncaster
Timescale: Between 3 and 4 years from March 2019
Rilmac Scaffolding have recently begun work on site for a housing development for Linden Homes at Hatfield, near Doncaster.  With a minimum on two scaffolders on site daily for up to four years this contract is another large-scale long build for Rilmac.
The completed development will contain approximately 250 traditional build 2, 3, and 4 bedroom houses, some of which will be available through the Government's Help to Buy scheme.  Access scaffolding will be required for terrace, semi-detached and detached buildings.
This is the type of development where Rilmac excel with highly trained scaffolders providing quick and safe access for all trades across the site, with rapid removal when and where required.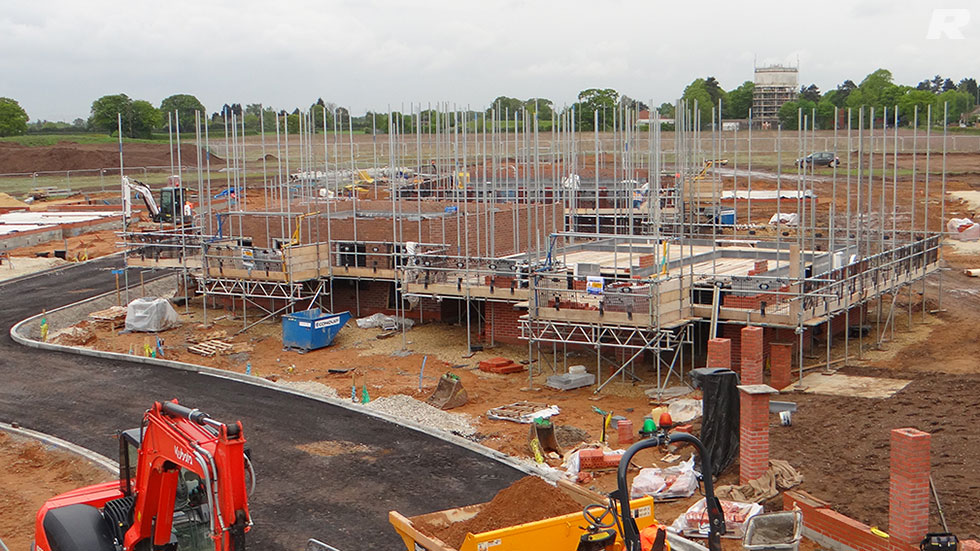 Contact Numbers
Rilmac Scaffolding - Lincoln
Greetwell Road, Lincoln, Lincolnshire LN3 4NH

Tel: 01522 545680
Fax: 01522 516530

Rilmac Scaffolding - London
B.W. House, 1 Lea Road, Waltham Abbey, EN9 1AS

Tel: 0203 553 1283

Rilmac Scaffolding - Northampton
7 Edgemead Close, Round Spinney, Northampton, Northants, NN3 8RG

Tel: 01604 659 788

Rilmac Scaffolding - Huddersfield
Heritage Exchange, Wellington Mills, Plover Road, Lindley, Huddersfield, HD3 3HR
Rilmac Holdings LTD
Crofton Drive, Allenby Road Industrial Estate, Lincoln, Lincolnshire LN3 4NJ

Tel: 01522 531711
Fax: 01522 510291

What Our Clients Say
""Thanks for the wonderful job you did at Harlow. I was very impressed with the service we received from the first contact when everything was explained until you left site""
Jason Parker
Belfor Ltd