Project: New roofing on Daedalus Mess, RAF Cranwell
Client: Jennings Roofing
Location: RAF Cranwell
Commenced: October 2018
Rilmac Scaffolding are erecting 3500m of access scaffolding to allow the client access to the Daedalus Mess roof.  The customer, Jennings Roofing are removing 750,000 tiles, before replacing the lath and felt, and then re-tiling the entire building.  Access to the roof is required throughout the entire project.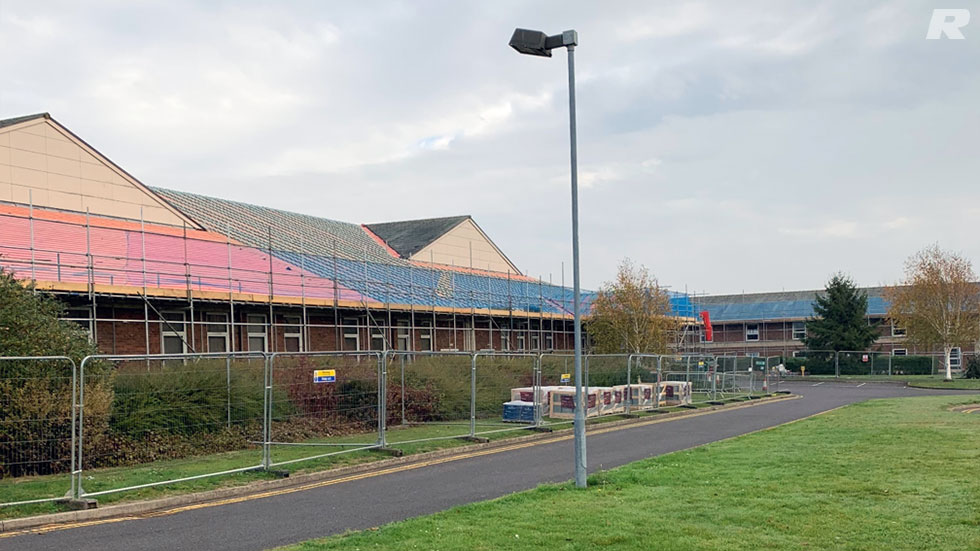 Contact Numbers
Rilmac Scaffolding - Lincoln
Greetwell Road, Lincoln, Lincolnshire LN3 4NH

Tel: 01522 545680
Fax: 01522 516530

Rilmac Scaffolding - London
B.W. House, 1 Lea Road, Waltham Abbey, EN9 1AS

Tel: 0203 553 1283

Rilmac Scaffolding - Northampton
7 Edgemead Close, Round Spinney, Northampton, Northants, NN3 8RG

Tel: 01604 659 788

Rilmac Scaffolding - Huddersfield
Heritage Exchange, Wellington Mills, Plover Road, Lindley, Huddersfield, HD3 3HR
Rilmac Holdings LTD
Crofton Drive, Allenby Road Industrial Estate, Lincoln, Lincolnshire LN3 4NJ

Tel: 01522 531711
Fax: 01522 510291

What Our Clients Say
"Thank you for getting the platform made up for me, it is awesome!!!
Thank you both very much for your support with this, it is going to make Cent maintenance much safer."
Adam Peck