Project: New roofing on Daedalus Mess, RAF Cranwell
Client: Jennings Roofing
Location: RAF Cranwell
Commenced: October 2018
Rilmac Scaffolding are erecting 3500m of access scaffolding to allow the client access to the Daedalus Mess roof.  The customer, Jennings Roofing are removing 750,000 tiles, before replacing the lath and felt, and then re-tiling the entire building.  Access to the roof is required throughout the entire project.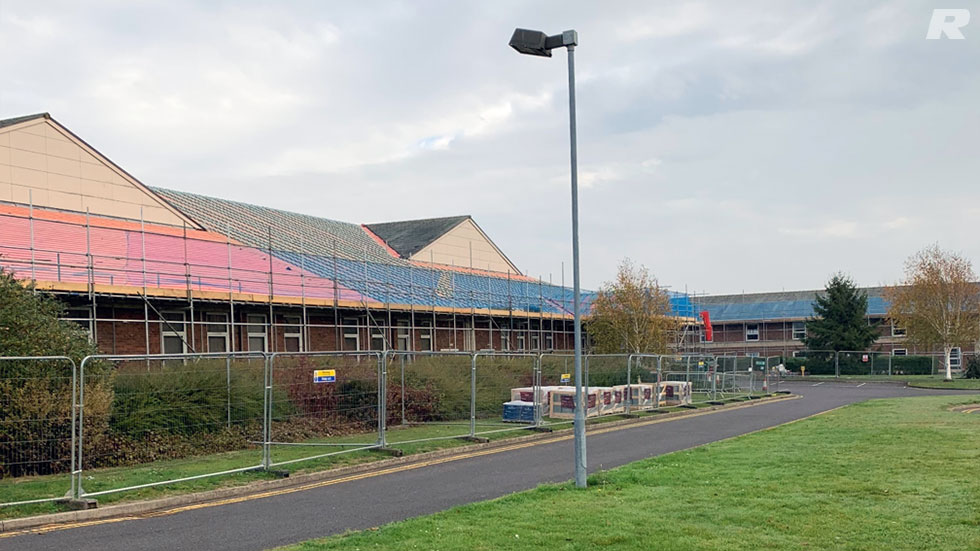 Contact Numbers
Rilmac Scaffolding - Manchester
Unit D21 Fieldhouse Industrial Estate, Fieldhouse Road, Rochdale, OL12 0AA

Tel: 0800 612 9002

Rilmac Scaffolding - Lincoln
Greetwell Road, Lincoln, Lincolnshire LN3 4NH

Tel: 01522 545680
Fax: 01522 516530

Rilmac Scaffolding - London
Unit 4, Ashton Gate, Ashton Road, Harold Hill, Romford, RM3 8UF
Rilmac Scaffolding - Northampton
7 Edgemead Close, Round Spinney, Northampton, Northants, NN3 8RG

Tel: 01604 659 788

Rilmac Scaffolding - Huddersfield
Heritage Exchange, Wellington Mills, Plover Road, Lindley, Huddersfield, HD3 3HR
Rilmac Holdings LTD
Crofton Drive, Allenby Road Industrial Estate, Lincoln, Lincolnshire LN3 4NJ

Tel: 01522 531711
Fax: 01522 510291

What Our Clients Say
"The Rilmac team that has been involved in the job have been a pleasure to work with. You have led the project excellently with great supervisors on site. Any issues we have come across have been dealt with swiftly by your team and assistance has always been given to staff in any situation we have found ourselves in. They have each gone out of their way individually to help the job progress as a whole and I cannot commend them enough for that."
Chris French
Shoreline