Project: Asbestos Removal
Client: Coaching Inn Group
Location: Conwy, North Wales
Timescale: Jul 18
Contracts Manager: Richard Morton
Rilmac were contracted to remove asbestos from The Castle Hotel, an historic 4-star luxury hotel in the centre of Conwy, North Wales.
During refurbishment works to create two luxury bedrooms on the top floor asbestos insulation board debris was discovered within the roof space above both rooms. Additionally, asbestos residues were found within a small tank room off one of the bedrooms, with only a small hatch for access.
The hotel had to remain fully open, as the works were to be completed during July one of the busiest months of the year for the hotel.  It was vital that Rilmac's work did not affect the guests or the running of the hotel.
Both rooms had recently been created and furnished to a very high standard. The rooms were also due to be occupied immediately after works were completed. Therefore, it was imperative that works were completed on time and no decorative damage was caused to any of the rooms or corridors during removal works.
Rilmac also successfully removed asbestos from two large internal doors that the hotel needed to reinstate along with the encapsulation of AIB to a store room outbuilding.  All works were completed on time and the rooms returned to the client with no decorative damage.
During the removal the site received a visit from the HSE with the inspector reporting no concerns or issues with the works and was very happy with the standard of removal being carried out.
Client Feedback:
"Can't fault the guys on site so far, very professional and a credit to your company"
Joe Lavin – Hotel Manager
"I know it was never going to be an easy job, and with the weather and heat that had it made it doubly difficult, so thank you to all the operatives that did the works on site"
Mark Porcher – Coaching Inn Group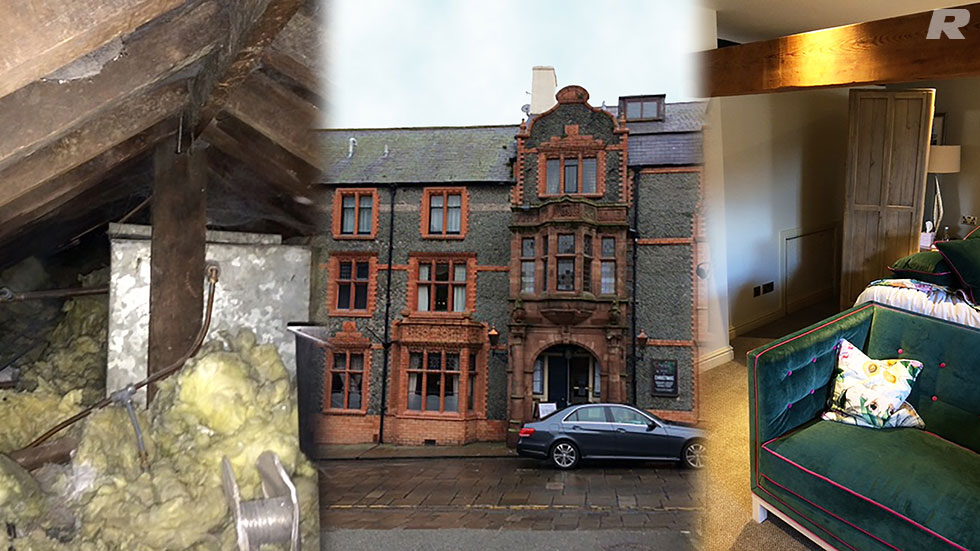 Contact Numbers
Rilmac Asbestos - Manchester
Swan Building, Swan Street, Manchester, M4 5JW
Rilmac Asbestos - Lincoln
Crofton Drive, Allenby Road Industrial Estate, Lincoln, Lincolnshire LN3 4NJ

Tel: 0800 612 9002
Fax: 01522 510291

Rilmac Asbestos - London
B.W. House, 1 Lea Road, Waltham Abbey, EN9 1AS

Tel: 0800 612 9002

Rilmac Asbestos - Huddersfield
Heritage Exchange, Wellington Mills, Plover Road, Lindley, Huddersfield, HD3 3HR

Tel: 0800 612 9002

Rilmac Asbestos - Northampton
7 Edgemead Close, Round Spinney, Northampton, Northants, NN3 8RG
Rilmac Holdings LTD
Crofton Drive, Allenby Road Industrial Estate, Lincoln, Lincolnshire LN3 4NJ

Tel: 01522 531711
Fax: 01522 510291

What Our Clients Say
"Big thanks goes out to Rilmac for turning the TWD round in a very fast pace for the access ramp, and all staff for pulling in the works I have asked you to do in just over the last 2 weeks, wouldn't get that service from any other scaffolding company that's for sure."
Peter Laskowski - Project Manager
Kier Northern