Running sugar through a centrifuge is a key stage in the processing of sugar beets and it is important that there is a regular maintenance schedule. The centrifuges themselves are large, ungainly, and not easy to access, giving the maintenance teams a challenge every time they are serviced. In order to address this issue British Sugar at Wissington contacted Rilmac Fabrication to build a safe access platform for use during this process.
The finished platform was fabricated from mild steel, galvanised and fitted with steps and a safety rail. For ease of movement wheels and brakes were built in, and a semi-circular segment removed to allow for neat positioning as close to the centrifuge as possible. The platform was also manufactured to allow for access to left and right handed machinery. The finished product improves safety and access for all maintenance staff, and was very well received by the team at British Sugar.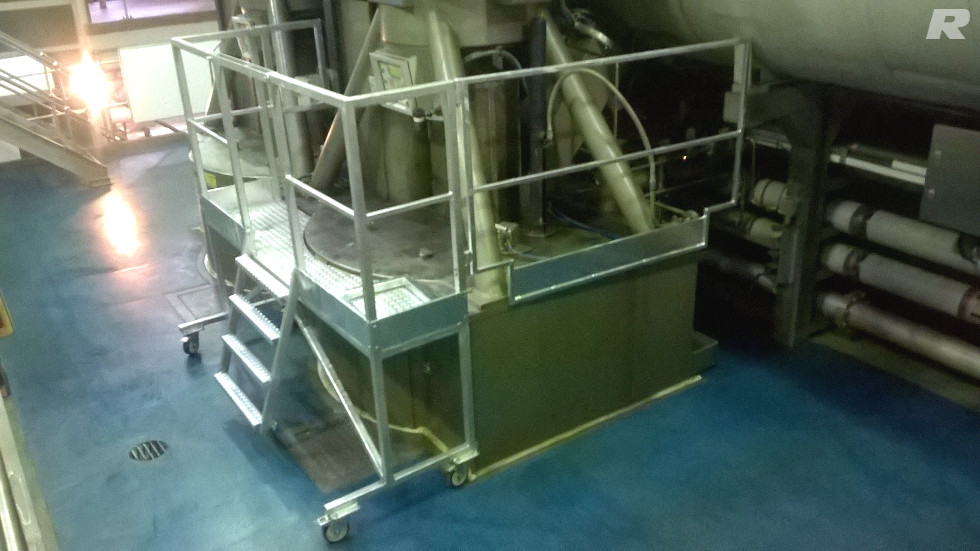 Contact Numbers
Rilmac Fabrication
Crofton Drive, Allenby Industrial Estate, Lincoln LN3 4NJ

Tel: +44 (0)1522 576535
Fax: +44 (0)1522 576582

Rilmac Holdings LTD
Crofton Drive, Allenby Road Industrial Estate, Lincoln, Lincolnshire LN3 4NJ

Tel: 01522 531711
Fax: 01522 510291

What Our Clients Say
"Friendly, professional and efficient from start to finish. I wish all contractors were as easy and as straightforward to work with."