Client: Parker Plant
Project: Autoplace PS6
Scale: 7126.05kg
Materials: Mild Steel
Destination: USA
Number Required: 3 sets
End Use: Concrete placing and smoothing for road building projects.
Supplied unpainted as separate units for final assembly the Autoplace PS6s were manufactured by Rilmac Fabrication in their Lincoln workshop and transported via lorry. The unit is designed for demanding operations across diverse applications with variable width placing and spreading, and dual lane spreading in a single pass.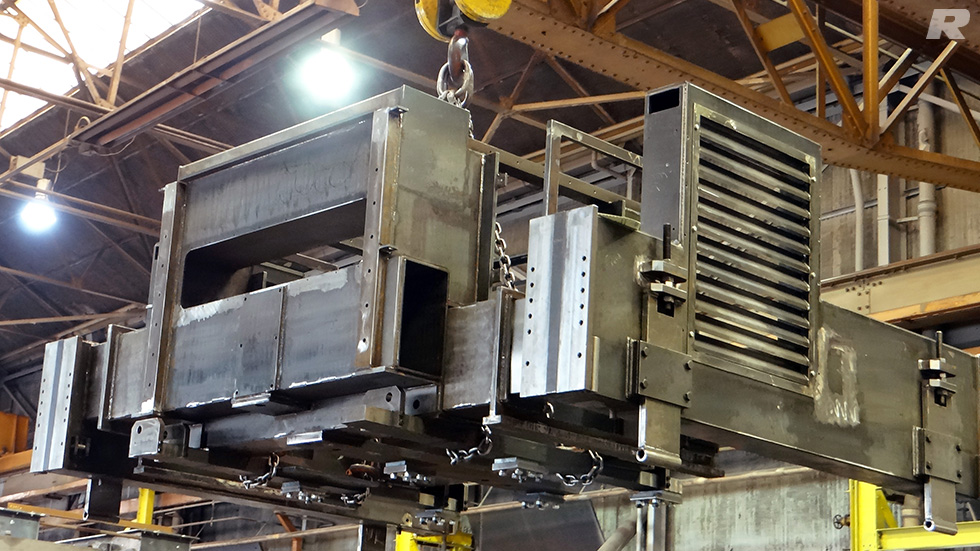 Contact Numbers
Rilmac Fabrication
Beevor Street, Lincoln, Lincolnshire, UK LN6 7DJ

Tel: +44 (0)1522 576535
Fax: +44 (0)1522 576582

Rilmac Holdings LTD
Crofton Drive, Allenby Road Industrial Estate, Lincoln, Lincolnshire LN3 4NJ

Tel: 01522 531711
Fax: 01522 510291

What Our Clients Say
"Just a note of thanks for the excellent service you and your scaffolders have provided here at The Beacon.
Your scaffolders, especially Chris and Shaun are great, and nothing is too much of a burden for them.
Once again, thanks and I look forward to the next phase."
Daryl Green
Wates