Project: Housing Development
Client: Bellway Homes
Location: Anlaby, South Yorkshire
Start Date: Feb 2019 (3 years work)
Having successfully worked with Rilmac Scaffolding previously Bellway Homes contracted them to provide access scaffolding on a new housing development at Anlaby, near Hull in South Yorkshire.
The whole project will be three years work on site, providing 226 traditional build homes including townhouses and semi-detached houses, in addition 25% of the new properties will be affordable homes.
As part of this project Rilmac Scaffolding will be using the Trad Deck system for added safety on site.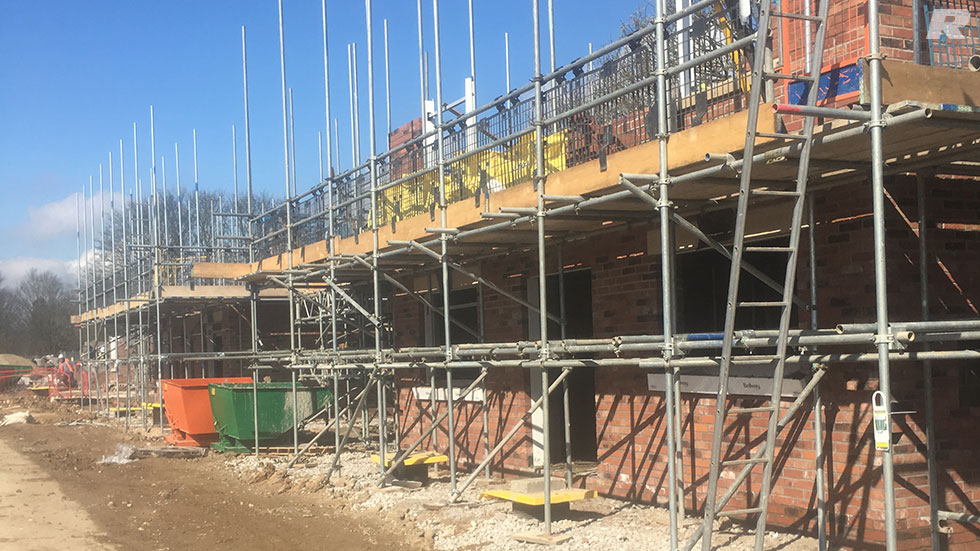 Contact Numbers
Rilmac Scaffolding - Manchester
Swan Building, Swan Street, Manchester, M4 5JW

Tel: 0800 612 9002

Rilmac Scaffolding - Lincoln
Greetwell Road, Lincoln, Lincolnshire LN3 4NH

Tel: 01522 545680
Fax: 01522 516530

Rilmac Scaffolding - London
Unit 4, Ashton Gate, Ashton Road, Harold Hill, Romford, RM3 8UF
Rilmac Scaffolding - Northampton
7 Edgemead Close, Round Spinney, Northampton, Northants, NN3 8RG

Tel: 01604 659 788

Rilmac Scaffolding - Huddersfield
Heritage Exchange, Wellington Mills, Plover Road, Lindley, Huddersfield, HD3 3HR
Rilmac Holdings LTD
Crofton Drive, Allenby Road Industrial Estate, Lincoln, Lincolnshire LN3 4NJ

Tel: 01522 531711
Fax: 01522 510291

What Our Clients Say
"I'd like to thank you for the way you've carried out your work so far, never missed a day so far programme wise, work has been carried exactly how and when I've asked for it.
Your regular scaffolders can take a lot of credit for the smooth running of my site, they are conscientious and professional, they are proactive in their approach and regularly come up with fresh ideas to improve the way we are working, they have already established themselves as key members of my site team.
Thanks for everybody's contribution."
Darren Peck - Site Manager
Strata Homes