Acoustic Enclosure EPR Glanford
Client: EPR Glanford Ltd
Project Location: Scunthorpe
Duration: 5 days (working)
Contracts Manager: Dave Mason
Operatives: Carl Mountain & Richard Lee
Rilmac Insulation were responsible the production and installation of an acoustic enclosure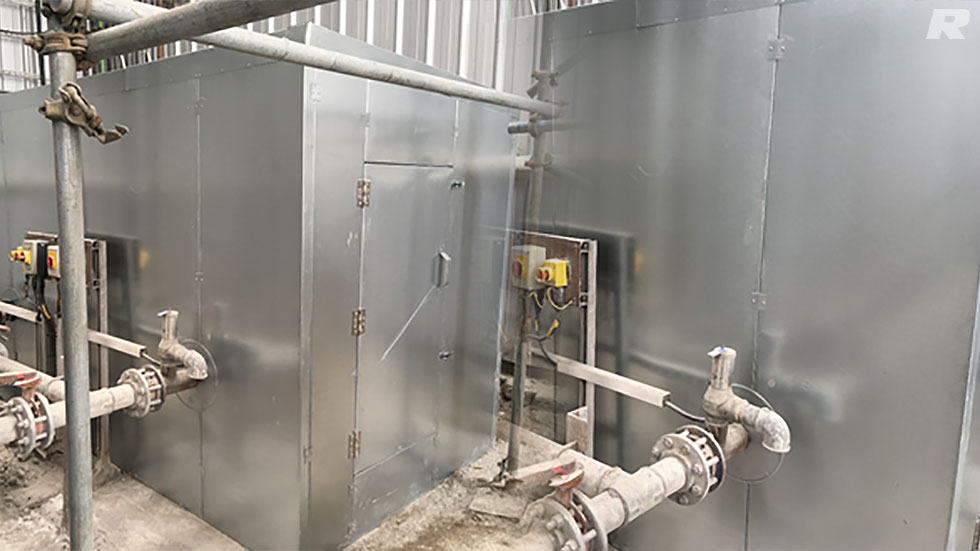 Contact Numbers
Rilmac Insulation - Lincoln
Crofton Drive, Allenby Road Industrial Estate, Lincoln, Lincolnshire LN3 4NJ

Tel: 01522 781437
Fax: 01522 510291

Rilmac Insulation - London
B.W. House, 1 Lea Road, Waltham Abbey, EN9 1AS

Tel: 0800 612 9002

Rilmac Insulation - Huddersfield
Heritage Exchange, Wellington Mills, Plover Road, Lindley, Huddersfield, HD3 3HR

Tel: 0800 612 9002

Rilmac Insulation - Northampton
7 Edgemead Close, Round Spinney, Northampton, Northants, NN3 8RG
Rilmac Holdings LTD
Crofton Drive, Allenby Road Industrial Estate, Lincoln, Lincolnshire LN3 4NJ

Tel: 01522 531711
Fax: 01522 510291

What Our Clients Say
""I should like to take the opportunity to thank you for your service to date. The calculation documentation was excellent. The installation today was prompt and your guys polite and efficient. They were able to advise on loading and modifications and left me with a feeling of confidence in Rilmac's ability. I look forward to continuing to work with you on the completion of this job and in the future.""
Dave Hotchin - Test Facilities Manager
Siemens Industrial Turbomachinery Ltd.