Rilmac Fabrication recently welcomed Wendy Holmes in the role of scheduler, where her responsibilities include, among a wide spectrum, arranging on time deliveries of high end fabrications to all customers.
Wendy comes to Rilmac having spent the last ten years working as an offender manager and hostel supervisor for the Probation Service. Her engineering experience comes from time spent working in the General Engineering Flight at RAF Waddington and RAF Cosford. In addition to this Wendy has experience in such wide areas as IT Training and Indian Head Massage!
Originally from Lincoln Wendy has lived in Gibraltar and Staffordshire before returning 'home' 15 years ago. She brings great organisational skills to her new role, and hopes they keep her on 'schedule'.
When not working Wendy is kept busy with her pony and enjoys competing in show-jumping and cross-country events. She also enjoys spending time in the countryside, and occasionally helping out at Rustons Sports & Social Club. Welcome Wendy!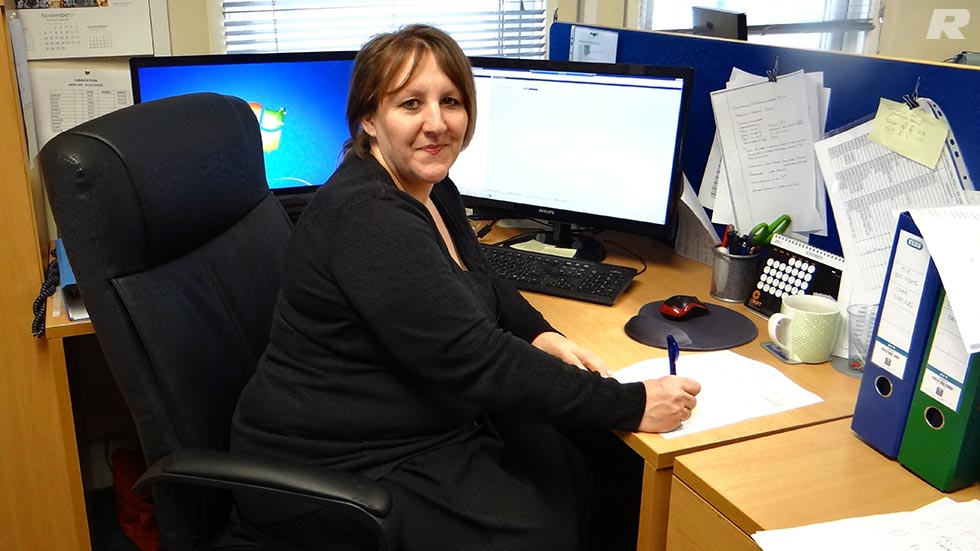 Rilmac Fabrication
Beevor Street, Lincoln, Lincolnshire, UK LN6 7DJ

Tel: +44 (0)1522 576535
Fax: +44 (0)1522 576582

Rilmac Holdings LTD
Crofton Drive, Allenby Road Industrial Estate, Lincoln, Lincolnshire LN3 4NJ

Tel: 01522 531711
Fax: 01522 510291