Andrew Furniss joined Rilmac Insulation & Asbestos Services as Stores Co-ordinator at the end of May. Since then he has been adapting to the busy nature of both the insulation and asbestos services sides to the business, and getting up to speed with the unique nature of both. It's a vital role, especially with the specialist requirements of the business.
Andrew settled in Lincolnshire seven years ago, after nine years in the RAF, and has worked for Dynex Semiconductors, William Sinclair, and the University before taking up his new position. He is looking to bring optimism and a 'can do attitude' to his role in the stores. He sees himself as a problem solver and looks forward to finding solutions to any new challenges he encounters.
In his free time Andrew is an armchair sports fan, enjoying a variety of sports including football where he is passionate about his beloved Newcastle United. However going to see live music can get him out of his armchair and traveling all over the country.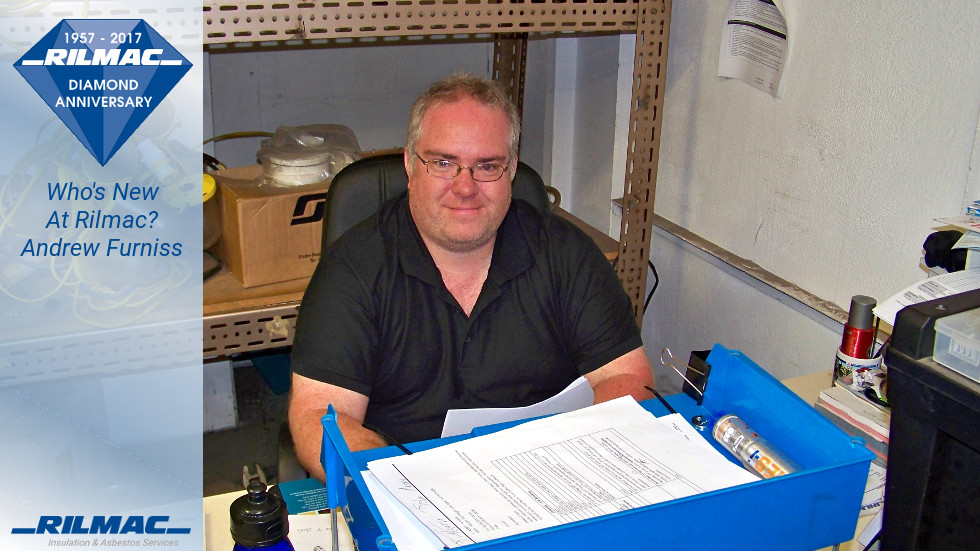 Rilmac Asbestos - Lincoln
Crofton Drive, Allenby Road Industrial Estate, Lincoln, Lincolnshire LN3 4NJ

Tel: 0800 612 9002
Fax: 01522 510291

Rilmac Asbestos - London
B.W. House, 1 Lea Road, Waltham Abbey, EN9 1AS

Tel: 0800 612 9002

Rilmac Asbestos - Huddersfield
Heritage Exchange, Wellington Mills, Plover Road, Lindley, Huddersfield, HD3 3HR

Tel: 0800 612 9002

Rilmac Asbestos - Northampton
Unit 3, The Scorpion Centre, 19-21 Hartburn Close, Crow Lane Industrial Estate, Northamptonshire NN3 9UE
Rilmac Holdings LTD
Crofton Drive, Allenby Road Industrial Estate, Lincoln, Lincolnshire LN3 4NJ

Tel: 01522 531711
Fax: 01522 510291